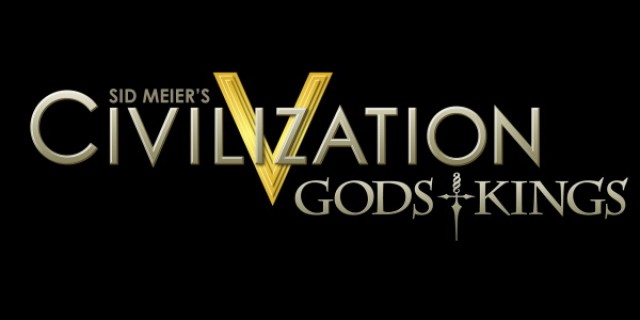 Here at Snackbar Games, we're as interested in news as anyone else, and this week we look at the new expansion for Civilization V, another attempt to bring MMOs to consoles, and more game releases.
TOP STORY: Civilization V expands this spring
Firaxis has already released a Game of the Year edition of Civilization V, but that doesn't mean official development on it is dead yet. This week, 2K Games revealed that a full expansion is planned for release late this spring. In addition to the expected inclusion of more civilizations, leaders, units and wonders, the expansion, titled Gods & Kings, will bring religion back to the series after initially being left out of the newest entry. It has been completely overhauled from its presentation in Civilization IV, integrating it more into the fabric of your society, but also making it less powerful for international relations and AI manipulation. Also back is espionage, which will enable you to use spies to discover the plans and machinations of your opponents, even to the point of discovering AI plans to attack you up to 15 turns in the future.
Ni no Kuni coming to US this winter
The game collaboration between Level-5 and Studio Ghibli is finally set to release in the US in late 2012. Studio Ghibli, the famous animation studio, is working on the art and character design along with the music, while Level-5, the studio behind many of the Dragon Quest games, is writing the story and game. It will follow a boy name Oliver who is trying to become a magician in order to return his mother from a parallel universe called Ni no Kuni.
Guild Wars 2 heading to consoles
During a conference call this week, NCSoft mentioned that a small development team is working on a console version of the upcoming MMO. Planning is apparently in the very early stages, and ArenaNet made sure to mention that their focus remains on the PC version. A beta is set to begin in April, with the final release scheduled for late this year. Unlike most MMOs, Guild Wars 2 will require a purchase, but will not have a subscription fee.
Ubisoft dates their major sequels
Ubisoft has sequels to two major franchises, Assassin's Creed and Far Cry, scheduled for release later this year, but until now, neither had a firm release date. This week, Ubisoft released a trailer for Far Cry 3 that gave it a date of September 4, 2012 while the release date for Assassin's Creed 3 was announced as October 30, 2012 during a conference call.