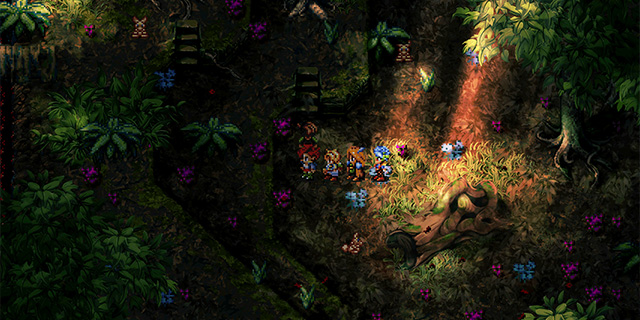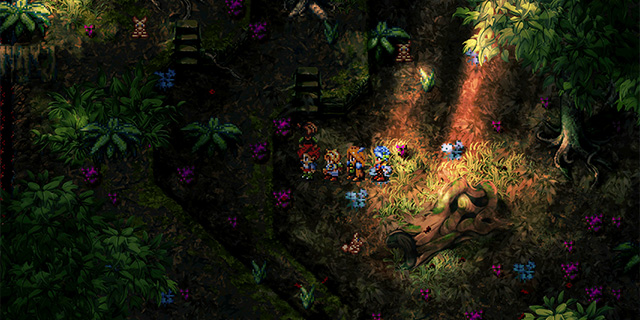 Pier Solar and the Great Architects is a return to the 16-bit glory days of the JRPG genre and was originally released for the Sega Genesis in 2010, over a decade after the last official release for the system. It was conceived as an attempt to emulate the core concepts that made other RPGs of that era so memorable, and it largely succeeds in doing so, both for better and for worse. Pier Solar developer WaterMelon ran a Kickstarter campaign in 2012 to remaster the game in HD for release on modern consoles (along with — of course — the Dreamcast), and it is this "definitive" version of the game that will likely gain exposure to a wider audience as copies of the limited-run Sega Genesis version can be very difficult to find.
WaterMelon did a fantastic job in updating its title for a high definition re-release, as the visuals look great while still maintaining their original 16-bit aesthetic. There are options available to play the game in full HD, partial HD (where certain sprite elements remain pixelated against a high-resolution backdrop) and original 16-bit graphics, alongside  options for the remastered audio or the original synthesized tracks. This allows the feel of the game to sit on a sliding scale from completely retro to fully modern, with a lot of room in between.
The customizable look and sound of the game are only some of the improvements to this edition. Shortcut buttons accessed by holding down either the right or left triggers can be assigned to commonly used spells, allowing the menu to be bypassed often. There is a new autosave feature that can be toggled on and off (though definitely turn it on), as well as a pathfinding feature that "bumps" you one tile when you encounter an obstacle (but definitely turn it off). The writing has been improved and a new ending has been added, and certain plot elements have been shifted or changed from the original version. The game still feels like it did when it originally released, but with some quality-of-life improvements that make the experience more enjoyable.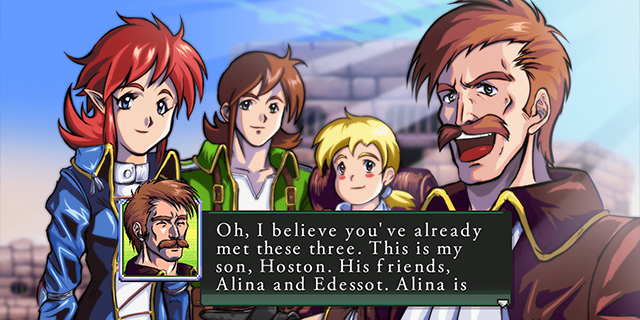 Pier Solar is very faithful to the core elements of a 16-bit JRPG, and these elements are a big part of the reason why many of those games are so revered in the first place. Simultaneously, however, they serve to show how far games have come since then. The battle system is very slow, and the amount of random battles makes running every dungeon a chore. The second that focus slips, however, it is very easy to be wiped out from one of these random encounters, as the difficulty is quite high. It never really feels like the player has much of an edge, despite sometimes needing to grind levels just to stand a chance. If the wrong enemy group appears, and if there happens to be an ambush, surviving can sometimes feel like luck.
One of our bigger frustrations with this battle system is the lack of a consistent way to cure the party from damage. The two options available are basically items and spells, but item cost can be prohibitive (especially when you factor in the need to upgrade equipment) and MP is also quite limited. The first party-wide healing ability doesn't appear in the game for a good number of hours, so at first you are limited to casting the single heal ability multiple times for each member, and the animation alone makes this a problem. It can take more than two minutes to just click in the menu to heal the party, and when this is done, you've used a third of your spellcaster's mana. Inns are thankfully never too far away, but there are a few notable stretches where you will need to go at least an hour or two between rests.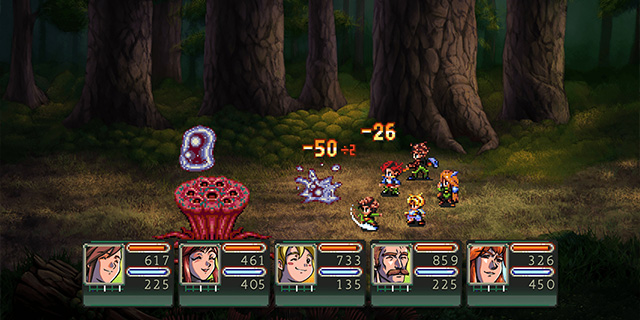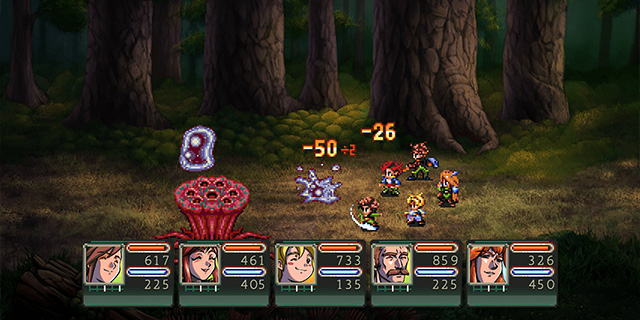 Another throwback to a previous time is Pier Solar's complete lack of handholding. There are entire mechanics that are never explained outside of stumbling upon an easily-missed NPC near the beginning of the game. It isn't always clear what a certain item or spell will do until you try it, and the next path to take in the game isn't well-outlined either. Sometimes, even when you do know where to go next, you'll find yourself stuck due to some questionable dungeon design. There were a number of instances when the solution to being lost in a dungeon was to walk behind a foreground pillar and find the hidden staircase, or move past a certain screen until you trigger an event, and then return to the skipped screen to trigger another event. It leads to a lot of aimless wandering in each dungeon, which can be problematic for survival given the limited resources provided.
Pier Solar does take advantage of another classic RPG convention: reusing enemy sprites in different dungeons. Many RPGs will change the colors of these enemies to represent the tougher versions, and Pier Solar does this as well, but only occasionally. In some dungeons, enemies are visually identical to those an area that was just cleared, but the stats of these new foes are significantly higher. There's no indication that the enemies are different in any way, so it can be jarring when an encounter you thought you knew how to approach starts to play out in a completely different way than you expect.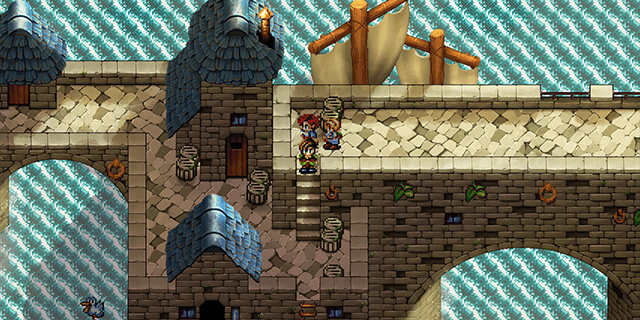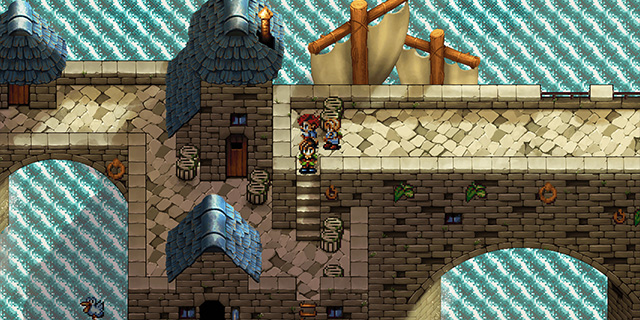 The story and world of Pier Solar is great, and the writing does a good job of establishing unique characters and incorporating some humor. The art style perfectly captures the tone of the games that Pier Solar is emulating, and the sound design surpasses many of those titles. The soundtrack is absolutely wonderful; each theme is well varied from the other tracks, but perfectly fits the mood of its environment. It's worthy of comparison to the best soundtracks of the era.
Pier Solar and the Great Architects is a fun title that serves its purpose well, taking the player back in time to a time when RPGs were king. Whether or not this journey is worth taking depends a lot on how much time and patience you have. The core of the game is brilliant, but unfortunately this core is wrapped with a layer of tedium and frustration that is almost inexcusable from a modern standpoint.
Pros: Beautiful "retro" aesthetic, entertaining story, incredible music
Cons: Slow pacing, obtuse dungeon design, limited resources