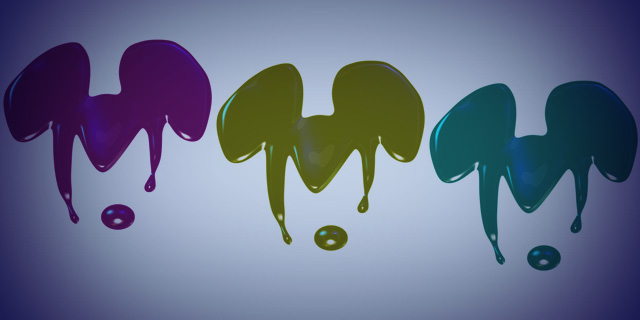 Today we're talking about the return of Mickey Mouse and 3DS hardware.
Current standings:
Andrew
800
Gerry
378
Graham
888
Shawn
560
Epic Mickey 2 in the works at Disney
Disney Epic Mickey released to mixed reviews and lower-than-expected sales last year, but it sounds like that doesn't worry Disney, as rumors are beginning to make their way around that a sequel is in the works for the Wii, PS3, and Xbox 360.
Andrew
70%

When it's all said and done, Epic Mickey still did good business for Disney, despite some disappointing sales. It was also probably one of the best-selling Wii titles last holiday, so chances of a sequel are fairly high. That being said, Disney seems to be focusing less on full retail releases lately, so if this project is happening, there is a possibility it'll never see the light of day.

Shawn
75%

Mickey Mouse is still the type of franchise icon that will sell whatever he stars in. Epic Mickey wasn't a bad game, and it racked up pretty good sales for a third-party Wii title. Now that somewhat-similar control schemes are available for the PS3 and Xbox 360, it seems a sequel should sell well enough to warrant release.

Graham
80%

"In the works," huh? Yeah, I'd say that. We may not see it until Holiday 2012, but guess what? Sequels are cheap, and sequels that re-use all the assets are very cheap. We'll get one, it'll be mediocre and we'll all move on with our lives.
3DS Slide Pad coming to US in 2012
When it was first announced, the 3DS Slide Pad add-on was thought to be yet another unwieldy, overpriced, game specific accessory for Japan. However, after the high-profile list of 3DS games that plan on using it in Japan, and the likelihood of those games coming to the US, it seems that we in the US should pay more attention to it. Will it come overseas? Or were first impressions correct this time?
Andrew
80%

There are some games that will support the add-on, like Metal Gear Solid 3D, which will be launching in the States, so it seems pretty likely that it'll be released here. Plus, if the next Monster Hunter requires it, it seems like a no-brainer to release it here (in a Monster Hunter 3G bundle, most likely).

Shawn
80%

Considering the list of big titles that are planning to use the Slide Pad, it seems to me to be a foregone conclusion that it will eventually make its way over here, especially with the fairly reasonable MSRP in Japan. Hopefully it will reduce Nintendo's inherent need to fiddle with and redesign their handhelds.

Graham
80%

If we get Monster Hunter, we will get this. That simple, really. It's weird for me to want a peripheral to fizzle, but I'm hoping this goes the way of the GBA-to-GameCube cable or the Wii Zapper.
3DS redesign coming in 2012
With the introduction of the second Slide Pad add-on so early in its life in an attempt to bring a 3D action title to the 3DS, murmurs are already beginning to become commonplace that Nintendo should have included a second thumbstick on the 3DS to begin with. Due to this, or perhaps due to Nintendo's endless remodeling of their systems, there's widespread belief that a redesign is coming next year.
Andrew
25%

This might be against my better judgment at this point, considering what company we're talking about, but I'm going to call BS on this rumor. I know it's kind of the thing Nintendo does with handhelds, but I don't think they'll resort to redesigning the 3DS for at least another couple of years. If they release a redesign of the 3DS, they are just screwing themselves out of more potential sales. The DS could get away with the constant redesigns, it was such a significant and successful handheld; the 3DS is not, at least not yet. So yeah, Nintendo would be absolutely crazy to do this so soon. At the same time, this is Nintendo we're talking about, so at the end of the day I wouldn't be surprised if it still happens.

Shawn
30%

With the add-on released for what seems like a reasonable price, I don't think Nintendo will redesign the 3DS to have 2 Slide Pads. (At least not yet.) However, I wouldn't put it past them to release a 3DS XL next Christmas. Like Andrew, I'm torn on this one… I'll also vote against my gut and say it won't happen.

Graham
50%

I'm firmly against those rumors that a redesign is coming soon. That said, Holiday 2012? Not that soon. We could definitely see a tweaked 3DS launched alongside the Wii U, sporting a similar aesthetic and enhanced battery life. (And maybe more buttons, but I'm hoping beyond all hope that it doesn't have 'em.)