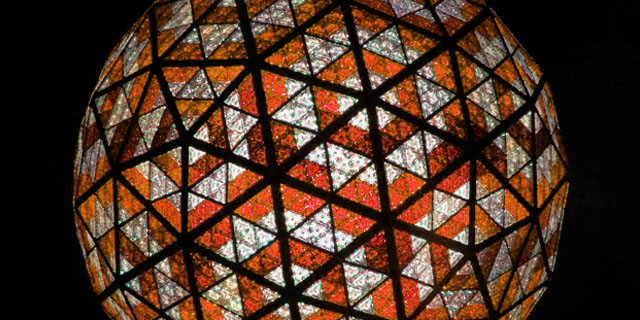 In our first edition of 2012, we start out the new year by presenting the remainder of our rumor results from 2011. Out with the old, and in with the new.
Results:
Xbox 360 or PS3 to surpass Wii in total U.S. sales in 2011
The Wii fell hard in 2011. In addition to having nearly no noteworthy releases on it, it gave up its yearly sales crown to both the Xbox 360 AND the PlayStation 3, making it the lowest selling of the home consoles.
Andrew
+15
Eric
0
Graham
-10
Shawn
+30
XSEED to announce US publishing deal for a Tales Of title by end of 2011
Well, XSEED didn't manage to get a localization deal for a Tales series game this year, but Tales fans still have reason to cheer, as two different games are set for release in 2012: Tales of Graces F on the PS3 and Tales of the Abyss 3D on the 3DS.
Andrew
-35
Eric
0
Graham
-30
Shawn
-30
OnLive to shut down by end of 2011
OnLive surely would have gone out of business, but they made some shrewd business moves. In addition to the foray into tablets (an arena where their service isn't simply one to save money on hardware), a bevy of rock-bottom sales gave the service some new life.
Andrew
-25
Eric
0
Graham
0
Shawn
-15
Next StarCraft II episode to release in 2011
True to form, Blizzard is taking close to forever to release new entries in their non-MMO series. With no announced release date in sight, StarCraft fans have to be wondering when exactly we'll see the Heart of the Swarm.
Andrew
0
Eric
0
Graham
-10
Shawn
-30
Diablo III to release in 2011
Similarly to Heart of the Swarm, Diablo III has disappeared into the depths of Blizzard's development cycles. Aside from their ongoing closed public beta, even the regular flow of information on Diablo III has ceased.
Andrew
+20
Eric
0
Graham
+20
Shawn
+20
TimeSplitters 4 officially announced by end of 2011
Crytek bought Free Radical in 2009, but has not actually done anything with that studio or its properties since its acquisition aside from some work on Crysis 2's multiplayer. With the announcement that they are now working on Homefront 2 with THQ, it seems likely that TimeSplitters 4 is further away than anyone would have thought just a few short months ago.
Andrew
-40
Eric
0
Graham
-35
Shawn
-35
I Am Alive to be released in 2012
When I Am Alive was revealed to still be alive and coming out this winter, it was widely assumed that they meant 2011. As some theorized though, it did manage to slip through 2011 and has a little more than two months left to meet the announced release window.
Andrew
0
Eric
0
Graham
+35
Shawn
-30
Sorcery to release in 2012
Sony finally removed the curtain of secrecy that Sorcery was hiding behind to reveal that it is in fact still a thing, and will be coming out in 2012, as had been rumored.
Andrew
-10
Eric
0
Graham
-20
Shawn
+15
MGS: Rising announcement coming in November
With the new and improved reveal coming at the VGAs earlier this month, we learned that not only is Kojima still enamored with making of words, but that it is on pace to be released in 2012. However, as this rumor required those details to be released in November per a supposed news leak, we've no choice but to call this rumor false.
Andrew
-30
Eric
-30
Graham
-49
Shawn
-15
Elder Scrolls MMORPG released in 2011
With the announcement and release of Skyrim, it was pretty much a no-brainer that this would turn out false. However, due to surprises in previous rumors, we were loathe to actually count this as false until the calendar turned. I think we speak for all fans of the Elder Scrolls series when we say that we have never been more happy for a rumor to turn out false.
Andrew
-20
Eric
0
Graham
-10
Shawn
-25
MVP Baseball series to return for 2011
As 2K Sports still had limited exclusivity on the MLB, the only way this could have happened was by Microsoft or Nintendo teaming up with EA to release it. While any baseball fan would have been excited by such a partnership, it appears that fans of the MVP series will need to wait at least a little longer for it to return.
Andrew
-30
Eric
0
Graham
+50
Shawn
-15
Splinter Cell, Prince of Persia trilogies coming to Xbox 360
With these collections both being released on the PS3 earlier this year, it now seems they will both remain PS3 exclusive. Whether this is due to an agreement with Sony or due to Microsoft's odd and sometimes draconian policy about releasing games on the 360 later than the PS3 release, we'll never know.
Andrew
-45
Eric
0
Graham
-37
Shawn
-35
PSN Pass to allow a trial period, similar to the EA Online Pass
Sony's PSN Pass program has been active since September, charging $10 to buyers of used first party Sony games to play the online portions of their games, most notably Resistance 3 and Uncharted 3. However, unlike EA's Online Pass, Sony has revealed no plans whatsoever to allow a trial period for hesitant purchasers.
Andrew
-40
Eric
0
Graham
-45
Shawn
+20
Current standings:
Andrew
650
Eric
-30
Graham
817
Shawn
520