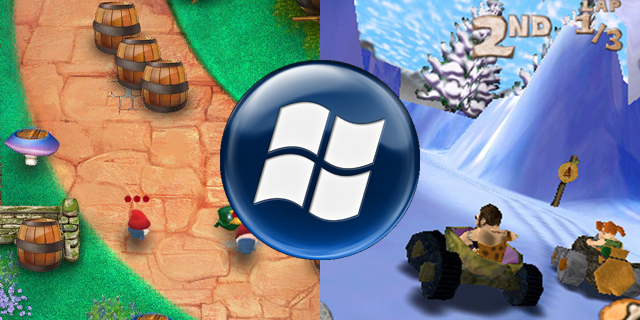 This week, we look at a port of iOS/Mac mainstay Cro-Mag Rally and an in-house Microsoft title.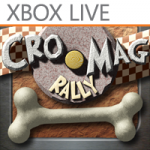 Cro-Mag Rally: Kart racers have seen their fair share of ups and downs, from the great Mario Kart 64 to the not-so-much Madagascar Kartz. Cro-Mag Rally first launched in 2008 on the iPhone (though it was a Mac game before that), and honestly, not much has changed. The tilt controls are the same, and the graphics and textures still don't look right. There is a learning curve, and those prone to dizziness should stay away as the steering can get out of control.
The game does come with nine tracks (most which you get lost in), two drivers and a vast array of vehicles, but nothing stands out from other racers on the platform. The environments, although some real, are bland and are just not fun to drive through. It's best to just skip this one. 1/5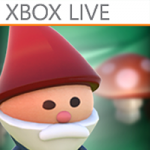 Beards & Beaks: The first in-house WP7 game developed by Microsoft, Beards & Beaks has a simple premise: flick the gnomes and squirrels across the screen to try and defeat the devious crows. There are different objectives throughout each level, from collecting jewels to defending a hut. Each mission takes three to five minutes to complete, making the game great for traveling. Each level is also vibrant and colorful. It's also a game that is easy to pick up and play, and fun for all ages.
Unfortunately, the game continues the growing mobile trend that is microtransactions. To unlock levels 4-1 to 4-15, you must pay 80 Microsoft Points. One dollar's not a lot, but these are levels that were available to purchase on day one instead of being in the game for free. You also get four power-ups that help you throughout the game, and to use them they cost mushrooms. You're given a set amount of mushrooms, but to earn more you have to wait three hours… or you can pay from 80 Microsoft Points to 480 Microsoft Points, adding to the microtransaction tomfoolery.
Beards & Beaks shows that Windows Phone 7 can have fun, exclusive games, and proves it isn't just the "iPhone port" platform anymore. Even with the micro-transaction nonsense in the game, Beards & Beaks is an insanely cute and fun game to play, and a game that anybody can enjoy. 4/5