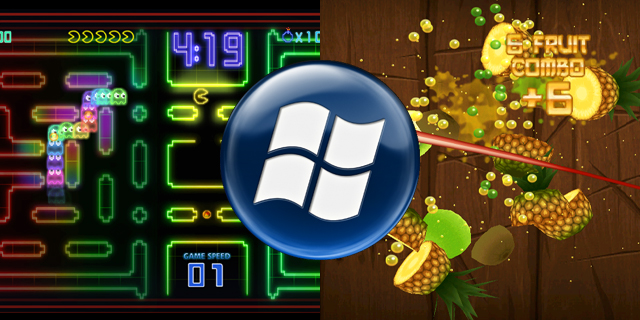 Windows Phone 7 gets some high-profile arcade titles! This week, we take a look at two of the biggest.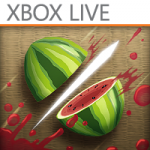 Fruit Ninja: This Halfbrick title is one of the most addictive games you will every play on a mobile device. The goal is simple: slice as many fruit as you can.
In Classic mode, you get three strikes. After three fruit fall off the screen, your game is over. There are also bombs that will end your game immediately. It does add some strategy to the game, making you actually think instead of just going crazy slicing fruit. The overall goal in classic mode is to get as many points as you possibly can. Zen mode is a 90-second mode where you have no bombs and no lives. Fruit bombards the screen, and again, your goal is to score as many points as possible. Arcade mode gives you one minute to score as many points as you can. This time bombs only take away 10 points, instead of ending your game. There are also bonus bananas in arcade mode that will give you extra fruit to slash, freeze the screen to make slicing fruit easier, and even give you a x2 bonus.
You've never wanted to cut through fruit so much. From watermelons, to pears, to plums, they all make an appearance. They all bring joy when we eat them, but they bring even more joy when they're getting sliced in half. They all look great too, and with different backgrounds to choose from you'll never get tired of the visuals. 4/5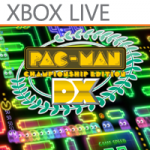 Pac-Man Championship Edition DX: Whether you played it on an old Atari, an arcade cabinet or your Xbox 360, Pac-Man is a franchise we've all come to love. Pac-Man CE DX sees the franchise we've come to love get turned upside down with new maps, modes, and visuals that will have fans very happy.
For people who have played the XBLA version of DX, they will see a lot of similarities between the two versions. The crazy, over-the-top nature is back, and better than ever. The goal of DX is to eat as many ghosts as possible before time runs out. The more ghosts you eat, the higher your score.
To move Pac-Man, you simply swipe in the direction you want him to go. To use a bomb, you pinch the screen. These controls are easy to get used to, and are actually quite fun. Vibrant and electrifying visuals make Pac-Man DX one of the best looking WP7 games out there. With only 3 maps, it's definitely missing some things, but the game is still just as fun to play. 4/5