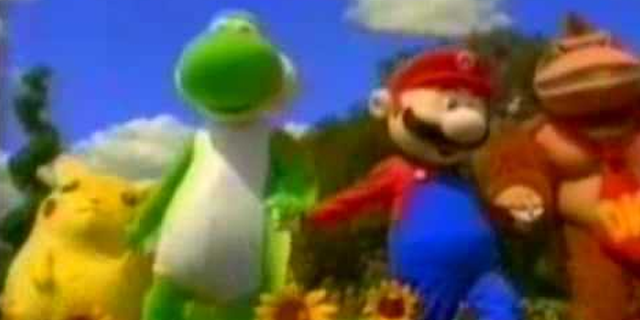 Advertising can make or break a product. A bad commercial can kill a new game release. Namco's recent debacle of an ad campaign for Soul Calibur V has managed to alienate and make a large part of their fanbase uncomfortable. This is piled onto criticism that their characters have been oversexed more and more with each iteration in the SC franchise. Or you may remember PSP's "cheese you can listen to outside" era in advertising. Or the racist billboards they put up in Europe. Or that annoying kid from Role Models. On the contrary, a good ad can really excite prospective players and encourage them to plop down their hard-earned cash on a title.
I pay very close attention to game ads. Not only do they inform me, but it's really all the general public has to go on in regards to a specific game and how the medium is looked at as a whole. My dad doesn't read 1Up or Kotaku, but he'll call me to let me know Arkham City looks cool because he saw the commercial. This is why we should all take game advertising seriously. The longer games are sold as murder machines and sex simulators, the longer Fox News will see them that way. So I thought I'd share some of my favorite ads here.
I love game commercials and there are so many good ones. So I decided to narrow it down in this post. Here are a few of my favorite game commercials that depict the game's characters or events in live action.
Dragon Quest V: Hand of the Heavenly Bride:
Sony's "Michael":
The Legend of Zelda: A Link to the Past:
Metroid: Other M:
Super Smash Bros.:
There are many more, so I may be doing another one of these compilation lists soon. Make sure to tweet or email me your favorites!