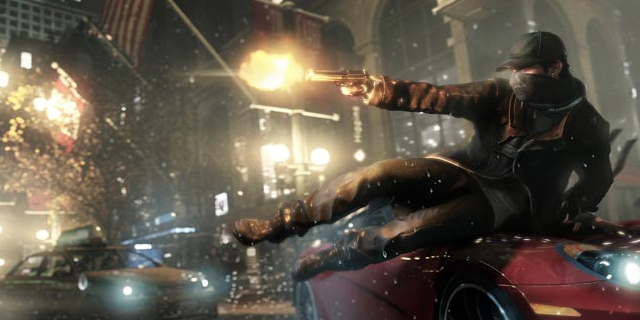 Welcome to a new season of Snackbar Speculator! Last season ended with Graham running away with victory. Can Andrew or Shawn beat him this time? Can he hold onto his crown? And how will Eric fare in his first full season on the panel? The only way to find out is to stick around all year!
First-party eShop titles to be priced the same as physical releases at initiative launch
Nintendo plans on releasing retail titles digitally day-and-date with their physical copies, but left pricing information up in the air for now. The prevailing rumor at the moment seems to be that Nintendo will price the eShop releases at the same price as retail.
Andrew
90%

While it would be great if Nintendo followed Sony's lead, I don't imagine them pricing the downloadable versions of their retail releases any cheaper than the physical copies. It would be the smart thing for them to do, but it's Nintendo, so you know they won't actually do that.

Shawn
95%

Considering Nintendo still hasn't figuring out how anything digital works and the lack of price changes or sales on the Wii Shop, I fully expect them to do this.

Graham
95%

Sony has done what I think is a reasonable solution with Vita games: offer a 10% (or so) discount for digital versions. It gives a bit of a break without crippling retail sales. That said, Nintendo won't do that, at least at the time they start selling New Super Mario Bros. 2.

Eric
95%

If it's anything like the way PSN does digital releases, then it would only be fair to make them the same price. Give people that option to go for the digital copy immediately, or go out and get the game for retail.
Watch Dogs' release platforms to be PS3 and Xbox 360
Watch Dogs stole the show for many people at E3, including us here at Snackbar. Ubisoft claimed 360, PS3 and PC as planned release platforms for it, but there's been doubt among industry figures that it'll actually land this generation.
Andrew
80%

I think we will see it released for those platforms. Having said that, it won't be the same thing we saw at their E3 press conference. That was a version running on a high-end PC and probably won't reflect the same current generation version they have said will be available. I think there will be a next-gen version of Watch Dogs that more closely resembles the PC version, though.

Shawn
95%

Unless Watch Dogs is planned for the next generation of consoles only, I think it's assured it will be on both the PS3 and the Xbox 360. I mean, this is Ubisoft we're talking about. What I'm extremely curious about is whether it will end up on the Wii U as well.

Graham
60%

This wouldn't be the first time a Ubisoft title slips past generations, and we know two things: that it wasn't locked-down information deemed worth discussing in the briefing (they were asked afterward), and they love going all out to support system launches.

Eric
100%

Considering a game of this caliber, it would only make sense to capitalize the product on the most popular systems. While it might help either side to be an exclusive, it would be nice to just release them for both consoles.
Unannounced retail first-party Wii U title to be available at launch
Nintendo revealed a number of Wii U games at E3, but while we saw Nintendo Land, New Super Mario Bros. U and Pikmin 3 (and Wii Fit U, we guess), some of Nintendo's internal development teams were absent from the show. Does the Big N have something else up its sleeves for release day?
Andrew
25% 

I think we have seen all Nintendo will have to offer the Wii U at launch in terms of retail releases. We'll see New Super Mario Bros. U, Pikmin 3 and Nintendo Land (either as a pack in or sold at launch). If they do have anything else, it will be downloadable, but another full retail release from them seems unlikely.

Shawn
15% 

Normally, I would say absolutely, but Pikmin and Mario by themselves will carry the launch. Is there another retail game in the works for the launch window? Perhaps, but I don't see anything else available immediately.

Graham
40%

Nintendo has absolutely buried games in the past. While we know about a lot of games (including Game & Wario, which I hope isn't taking up all of Intelligent Systems' time), the company's certainly prone to releasing an Excite Truck or a Steel Diver to little fanfare.

Eric
100% 

I could see this happening. There's a lot of things they just seem to sneak in there that we never would've found out about there otherwise.
Current 2012-13 Season standings:
Andrew
0
Eric
0
Graham
0
Shawn
0