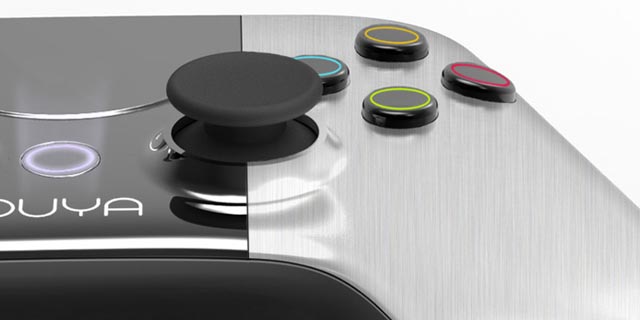 This week, we discuss new entrants in the PlayStation All-Stars battlefield, the console battlefield and the… um, Battlefield battlefield.
Battlefield 4 to be announced in 2012
Battlefield 3 has been a great success for EA, but eventually all publishers must look to the next iteration of a franchise. Recently, an Origin pre-order promo for Medal of Honor Warfighter teased BF4 beta access, which was a surprise to everyone since BF4 doesn't exist. It has since been pulled, but rumor has it that it won't be long before it gets an official reveal. (Ed.: This was confirmed by EA Tuesday morning, between editing and posting of this feature. Answers preserved.)
Andrew
100%

This has almost been confirmed (yet again) by the release of Medal of Honor: Warfighter. Apparently first-run copies of that game will include access to a Battlefield 4 beta, and since EA seems to be on track to swap those two franchises every other year, we'll most likely see Battlefield 4 in late 2013. It will be officially announced soon, I'm sure.

Shawn
90%

Obviously Battlefield 4 is coming at some point. I think everyone has always agreed on that. But when would be the best time for EA to officially reveal it? Perhaps at Gamescom next month? Maybe TGS? Gamescom is more likely, and I bet that's when they do it.

Graham
98%

This is a tough balance for EA. After all, Battlefield is a more popular series than Medal of Honor, so while the beta would increase sales, EA can't announce so soon that it becomes a known quantity and people just want to wait for it instead.

Eric
95%

Sure, if this franchise has been working for EA against Activision, then I don't see why this wouldn't happen. For both companies, you don't want to fall behind the curve and fix things that were "broken" about the last game. Every new game they release is potential profit.
Ouya will release on time
The Ouya has become Kickstarter's newest game project sensation, bringing in almost 5 million dollars in backing as of Sunday and continuing to rise. It makes a lot of promises, though, and fits them into a very tight schedule. The question on everyone's mind is simple. Will Ouya actually release in March 2013, or will it fall victim to its own ambition?
Andrew
75%

It might be tougher for them to deliver on such a promise now that they have so many potential customers, but I think they may already be close to finishing a final version of Ouya. We've seen a prototype in action, so this project was most likely going to happen regardless of its success as a Kickstarter, but now they know just how many people are willing to back it. If we don't see it in March, I can imagine it not taking much longer than another couple of months to come out. But I still think they could reach their goal.

Shawn
80%

I was actually more hesitant about that release date before they got such an influx of backers. While I'm still on the fence about it being as revolutionary as they claim, I think it's very likely the hardware, at the least, is ready and released on time.

Graham
60%

Kickstarter dates are notoriously unreliable, but Ouya has already drawn a lot of critical backlash for its overreach and general ambition. I think the only real shot it has is to avoid the "sub-par Kickstarter product" label, and that means delivering the goods on time. That said, it may slip to April. Let's be real.

Eric
35%

Considering how many people are backing this thing, the guess on their Kickstarter page is only a guess. If they have to produce a bunch of consoles with in a certain time frame as well as get some games ported and developed, they might need a longer time frame than just eight months to do this. I do hope to see it released, but I'd rather see it perfect than rushed.
Final Fantasy character playable in PlayStation All-Stars Battle Royale
As the roster for Sony's mascot brawler is revealed, speculation abounds that a character from Square Enix's flagship franchise may make the playable roster. Is it Cloud? Is it Lightning? Tidus? A chocobo? Or is this totally not going to happen?
Andrew
60% 

I could see Sony striking a deal with Square to include at least one or two of the most popular Final Fantasy characters in PlayStation All-Stars Battle Royale. Cloud and Sephiroth seem like the obvious choices, but most of the characters from the series would probably fit right in. I mean, they have PaRappa the Rapper fighting Kratos after all. It seems likely, although Square doesn't often (if ever) let any of their big name characters feature in anything other than their own products, so it may never happen. I'm leaning towards yes, but if not, I won't be too surprised.

Shawn
75% 

Sony knows it needs a great stable of third party characters for All-Stars to succeed, and putting one or two Final Fantasy characters in it is a sure-fire way to boost the roster quality. Obviously, it'd need to be iconic characters like Cloud, Sephiroth or Lightning, but I can definitely see it happening. It would also make me more likely to get it. (Hint hint, Sony.)

Graham
60%

If there's a third-party series that's iconic in the PS1 era, it's Final Fantasy. So it'd make sense to have, say, Cloud in the game. As long as Square plays ball, Sony'd want it. I agree with Eric, though, that Sony wants to emphasize current series (rather than remind people of a time when the company was more financially successful) and also is painfully short on female icons, so Lightning seems about right, too. But yeah, Square doesn't do that much, has a healthy collaborative relationship with Nintendo and is hesitant to hand things to non-Japanese developers.

Eric
75%

I could see it happening. Ehrgiez got Cloud, Tifa, and Sephiroth and the game got fairly popular because of the presence of Final Fantasy characters, even if the game itself was fairly blah. If Sony and Square Enix knows what's good for them, put in a character that's still fairly popular and relevant. Sure, I don't have a problem with Cloud, but I'd much rather have Lightning in there. There's enough guys in this game and there needs to be some feminine appeal.
Current 2012-13 Season standings:
Ed.: Battlefield 4 to be announced in 2012: confirmed.  Average: 96. Andrew 100, Eric 95, Graham 98, Shawn 90.
Andrew
4
(Old: 50) 
Eric
-1
(Old: 45) 
Graham
2
(Old: 48) 
Shawn
-6
(Old: 40)