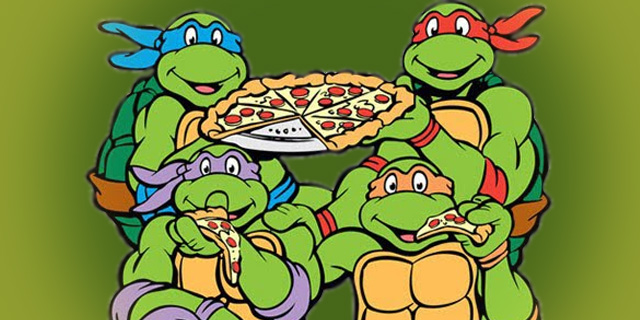 In this installment of the Speculator, we discuss the potential return of the Ninja Turtles, a L.A. Noire follow-up and an Xbox without discs.
Next Xbox won't use a disc-based medium
The crazy rumors about the next Xbox console just keep coming. Now there's a rumor from someone supposedly under a Microsoft NDA that their next system won't have a disc drive at all! Whether this would be in an attempt to end used game sales or to avoid paying Blu-Ray royalties to Sony, no one can say. While the rumor states the Xbox would support solid-state cards of some sort, there's also no indication of whether that would be a new game cartridge or the hard drive for storing digital content.
Andrew
5%We all know this probably won't happen. The next console generation will focus more on digital sales of games, but there are many big publishers who still love to put their games out on store shelves. I wouldn't be surprised if we see a future where downloads are the focus or we see download-only systems actually succeed, but it's still too soon.
Shawn
15%Digital-only is absolutely not going to happen, at least not with this new generation of consoles. Cartridge-based games though? I could see that, but only if Microsoft managed to significantly lower the cost of production. I would actually look forward to a cartridge-based system again. Shorter loading times and sturdier media area always fine with me, plus there's the nostalgia factor in there.
Graham
15%If anyone were ever going to jump to digital distribution, it would have been Sony with the Vita. Maybe they'll try with the next PlayStation… I don't know. While they're not the least likely to leave discs (as that's clearly Nintendo), it'd be hard for Microsoft's demographic to not have a substantial retail presence.
L. A. Noire follow-up to be announced by E3 2012
Team Bondi may be gone, but that doesn't mean we won't ever see a new L. A. Noire game. Rockstar owns the rights to the franchise, and rumors are starting to circulate that they may be looking into publishing a new Noire game, based on comments made about the series.
Andrew
20%I doubt we'll see another big game announcement from Rockstar until after Grand Theft Auto V is either out or close to being released. L.A. Noire did well for them, so it wouldn't surprise me to see a sequel eventually, it'll just be a while before that happens.
Shawn
10%It'll happen eventually, but even with just a publishing commitment, Rockstar has its hands full right now. GTA V and Max Payne 3 are guaranteed blockbusters, so there's absolutely no reason to bring up a new Noire game this year.
Graham
5%Team Bondi is in shambles, and it's unlikely Rockstar has enough free personnel to have fast-tracked a sequel at another location. I'd love to see another Noire (with some different creative leads at the helm), since that game had some interesting ideas. But not yet.


New Teenage Mutant Ninja Turtles game to be announced by E3
The Ninja Turtles are back! …Again. At least, in comic and cartoon form. Rumor has it that they'll soon be back on consoles again though. During a recent toy convention, TMNT's license owner claimed that Activision is working on a new game featuring the quartet, though Activision hasn't said anything regarding it to this point.
Andrew
70%Kids still love the Ninja Turtles, right? This is one of those franchises that will probably be around forever, so we will always be treated to a new video game in the series as long as it exists. Turtle Power! Or something!
Shawn
80%The Ninja Turtles will probably always be around in one form or another, as kids love ninjas and they love animals. So I'd be very surprised if a new game wasn't announced for the franchise reboot. My bigger concern is whether they'll destroy my childhood by changing things in the series.
Graham
80%The rumors have been flying on this one, hasn't it? While the word is inconsistent, that's usually a sign that something's coming. (Made-up ones are surprisingly consistent.) The Ninja Turtles license has been used for some great games over the years, and a competently-done one could be very fun.
Current standings:
Andrew
640
Eric
-30
Graham
801
Shawn
530