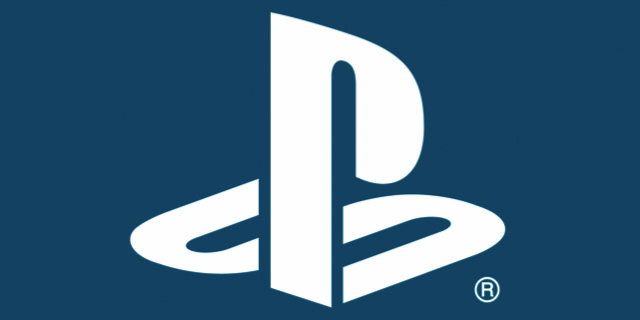 With Sony's big event just over a week away, we get into the company's next system, talking controller features, price point and a new version of Home.

Standard PS4 controller to have touch pad
Sony has stuck with the DualShock controller ever since it was first introduced for the original PlayStation. However, a number of different rumors have cast doubt on that specific design being brought back for the PS4. One of these rumors is that Sony wants to bring part of the Vita experience to the PS4, and has included a touch pad in the center of the controller. Will it have a touch pad? Or is this just another baseless rumor?
Andrew
45%
I think if anything, Sony will want to integrate the Vita more into its next system. It could act as a controller of sorts for certain games, allowing them to have their "controller with a screen" and also have the standard DualShock controllers at launch. I'm not sure it'll want to go all out on a potentially expensive controller, but Sony has been known to play the copycat many times in the past.
Shawn
30%
I would understand this idea more if Sony didn't have a controller that was well-liked enough to have basically left it unchanged for three hardware cycles. I could see it adding support for the Vita as a touchpad controller, but simply replacing or revamping the DualShock? I find that unlikely, though I can't completely rule out Sony doing anything.
Graham
50%
It seems this is a thing people want? It's a feature on the Ouya controller, and it's a part of the Vita experience, so someone out there's pushing for it. I don't mind either way, but these rumors, including the mention that the touch pad is clickable like on a laptop, seem on-point. That said, companies probably want to avoid things that are "similar to a uDraw" for the near future.
Eric
5%
Highly doubt this. It might make Sony seem desperate if it tries to attempt something like this. Considering how far Sony fell behind this generation, taking a risk with a controller like this might be dangerous. It would be smarter if Sony were to bundle the Vita with the new PlayStation system. Not only would it be able to sell some units of its struggling handheld, it could also introduce a slew of new ways to control games as well as making it a cost-efficient option for the company.
PS4 to host new Home-like service at launch
Quite to the surprise of some, PlayStation Home has carved out a nice little niche for itself among the PlayStation 3 userbase. In light of that, news that Sony has filed a trademark for a new service described as an interactive space for players and social networking sent rumors flying that PS4 would have a new version of the Home service.
Andrew
60%
There are a lot of people who regularly use Home, which seems crazy to most people who originally saw it as a failed experiment. I think Sony would want to satisfy those people who continue to use it at launch, but it might not be feasible depending on the other services it wants to shine the spotlight on to attract other audiences.
Shawn
75%
I was shocked when I found out that people actually visit Home, but given that a lot of people do use it, it makes sense for Sony to upgrade it to match the new system. The most obvious time to do that is at launch, unless Sony has too many other things to work on. If Home has been as profitable and worthwhile as it sounds, I think Sony will prioritize it fairly highly.
Graham
60%
Home makes money, so Home's not going anywhere. I'm not sure whether it will get a facelift or simply run in its current state on the new system, though, to avoid splitting the user base. If Sony wants to push its influence wider, though? This is the move to make.
Eric
85%
I could see it happening. As odd as it is with the PlayStation Home existing on the PS3, people still use it and Sony still makes money on micro-transactions for the game. I don't see why Sony wouldn't have any reason to return it for the new console.
Cheapest PS4 model to initially retail for more than $400
Sony is well aware that setting high prices for consoles at launch is bad for generating momentum. After all, just look at the slow sales for the PlayStation 3 before prices dropped almost $200. That said, pricing rumors for the PS4 have been all over the place, from $325 all the way to $500. Will Sony really go above $400 again and risk another sluggish launch?
Andrew
10%
I would like to think that Sony does not want to make the same mistake twice. The company has learned its lesson from the launch of the PS3, and knows there is much more at stake here with the launch of its next console. To price the console above $400 would be ridiculous for Sony, and it would demonstrate that those guys haven't learned a thing in the past seven years. I think we could see a model above $400, but I'm willing to bet it will cost $400 to get the low-end PS4 (or Orbis) this holiday.
Shawn
30%
I fully expect the cheapest version of the PS4 to cost $399.99. Sony knows it needs to be priced competitively, yet it also needs to be expensive enough to not lose too much money on it. Pricing it just above the Wii U and around the expected price for the next Xbox makes perfect sense. Obviously, Sony could go higher, but I think that type of pricing for the base version would be a mistake.
Graham
30%
Well $399 seems like an obvious low-end for a new system; any lower, and it's running into the current-gen prices, and any higher, and it starts to slip out of peoples' budgets. It's a new system, though, so it should be expensive; $429 or $449 isn't unreasonable. I just expect Sony to take a loss on it for a bit to try to reclaim market share for the long term.
Eric
80%
This seems likely. Considering Sony's misstep in releasing the last console at $600, the company has to keep it relatively low in order to compete with Nintendo and Microsoft when its console appears. $400, however, for the cheapest console, definitely seems reasonable. Considering how powerful the system is looking to be, it seems like the perfect point to start at and build up from there. Maybe if Sony wants to push more units, it should show off a tech demo for a game that people want to see redone and generate hype for that.
Current 2012-13 Season standings:
Andrew
86
Eric
-114
Graham
151
Shawn
-123
Starting this season, scores are centered on a zero point to account for occasional panelist changes.
CD Projekt Red to announce The Witcher 3 on February 5, 2013 confirmed. Andrew 95, Graham 75, Eric 85.
Markus "Notch" Persson to fund development of Psychonauts 2 debunked. Andrew 60, Graham 70, Shawn 70, Eric 75.
Dead Space 3 to have 3 player co-op debunked. Andrew 95, Graham 93, Shawn 90.