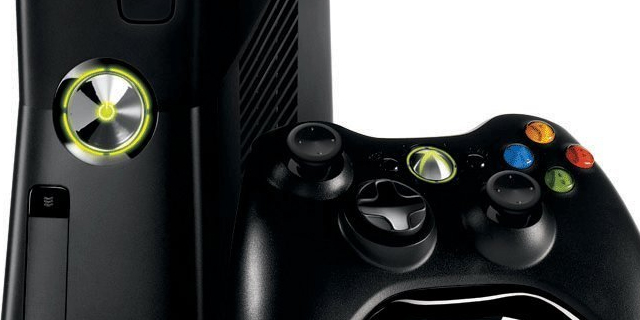 Another cheap-360 rumor? What about word of another motion-control game from Harmonix? Plus: Plus. You know, PlayStation Plus.
Microsoft to release a cheaper 360 with required Live in 2012
Microsoft has been the focus of all kinds of rumors lately and yet another one has popped up this week. Unnamed sources have reported that Microsoft plans on offering their 4GB Xbox 360, currently $199, for $99 as long as the user agrees to sign up for a two-year Xbox Live subscription for $15 a month.
Andrew
60%This could be a perfect way to get more people into Xbox Live or just getting their consoles hooked up online. Considering how much next generation will (probably) focus on downloadable games and services, this might be something companies will have to force people into getting used to. At the same time, the logistics of this don't make sense. So if you buy the system, will it just not be usable unless you sign up for Xbox Live? Or will it be an in-store thing, where you have to buy two years of XBL Gold there in the store along with the system to get the discount? I think Microsoft could pull this off, I'm just not sure how.
Shawn
75%I recall Microsoft doing something like this with the original Xbox late in its life cycle, so I definitely wouldn't be surprised to see this happen. Yes, it costs more to do this, but it allows consumers to put off part of the payment, which would make it an ideal low-end purchase for those who haven't yet purchased a system yet.
Graham
95%I know the outlets that are reporting this, and generally those guys don't report stuff unless they have it cold. So it's happening unless they're being messed with by people in power. As for how it'll work, it sounds just like those wireless/cable subsidies. Which, as it turns out, may say something about what they're trying to offer with that subscription.
Eric
75%I could see this happening. With Nintendo and Sony on the next-gen train, Microsoft will attempt to gain some ground about how powerful their system still is in comparison. With almost a decade of games, placing a cheaper price tag might appeal to some who haven't bitten yet.
Harmonix to announce a 'unique' new motion game in 2012
According to some job listings Harmonix has open, they are looking to create a 'unique motion-gaming IP' that would incorporate a creative story in some manner. Other job listings refer to it as a music-based motion game, which would fall closer in line to their experience.
Andrew
80%I'm sure Harmonix wants to branch out a little more beyond Dance Central, right? I would like to think that we won't be seeing a Dance Central 3 this year. I'm sure Microsoft wants them to try and make something new for Kinect. No idea what it could turn out to be, but Harmonix is an innovative company, so I'm interested in seeing whatever their next project turns out be.
Shawn
80%Harmonix is a very talented studio, one whose talent is wasted if they stick with making Dance Central games. I would welcome a game from Harmonix that incorporates some kind of story to go along with their great rhythm-based gameplay.
Graham
85%Let's be clear: there's no way any project Harmonix is working on isn't music-related. It's what they do over there. But for an independent company, a sure-fire pitch to Microsoft for a publishing deal would certainly involve "we made your best Kinect games, so let us make another." Heck, that's a good pitch to any publisher.
Eric
80%I could see this happening. They've done great things with Dance Central, so I could easily see them making another music game with something we haven't seen before.
Sony to rework the PlayStation Plus program in 2012
Sony released a market survey recently that questioned users on hypothetical pricing and content offerings, including offering full retail games or Call of Duty Elite subscriptions for free as part of the plan. This fits with a rumor heard earlier that Sony was considering moving to a multi-tier PlayStation Plus model.
Andrew
90% I think this program has been doing great things in the past couple of years, offering great discounts, free games, and exclusives that seem to be enough of an incentive to get more people to subscribe. It makes sense that they would want to add more content or make tiers available for those who want to pay less and still get some of those extras.
Shawn
75% Despite my initial misgivings regarding the PS+ program, I think it has been a rousing success for Sony. Adding more tiers with more perks for those willing to pay for them is the next logical step, and one I expect them to take sooner or later.
Graham
60%Sounds like the first step to messing it up, which is about in line with all the things I start to enjoy! In all seriousness, PS+ has been tearing it up lately, and if they want to offer a higher tier that doesn't mess with the lower one, that doesn't bother me. (But if it does happen, watch as it does mess with the low tier down the line.)
Eric
15% It could happen, but I don't see any reason why they would need to. I think PS+ is fine the way it is.
Current standings:
Andrew
640
Eric
-30
Graham
801
Shawn
530