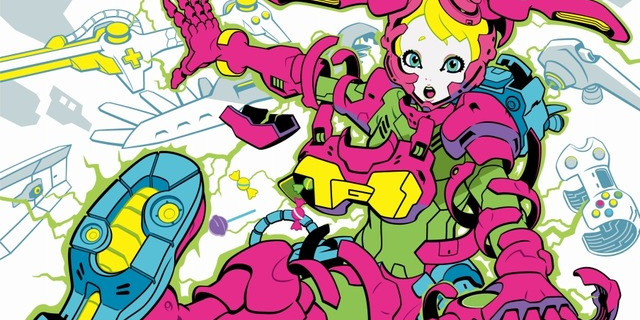 This week, we talk about some potential Tokyo Game Show reveals and whether Sony will dive into the new virtual reality market. (Plus: instant results!)
Persona 5 to be revealed by Tokyo Game Show 2013
It has been almost three years since Persona 5 was first referenced as being in production, yet no word about it has been released in all that time. If several rumors are true though, that silence will be broken at TGS this year.
Andrew
90%
This has been a long time coming, and TGS seems like the only place to announce the next Persona game. And with next year being the 25th anniversary of Atlus, there is talk of some big releases coming in 2014. I believe Persona 5 is one of those releases, making its announcement by TGS almost inevitable.
Shawn
85%
Atlus is surely nearing a point in development when Persona 5 will be ready for a reveal, and the fact that it's a near-certainty to be a PS3 title means that there's no reason to hold off on the announcement any longer than necessary. TGS is basically the perfect event for an announcement like this.
Graham
90%
Atlus hasn't been in the best financial shape. Persona is its most successful franchise. The game's been in the works for years. TGS is for Japan-centric games. So… yeah, this is logical.
Lucas
75%
Persona 5 is obviously going to happen, and TGS is usually where niche stuff gets the spotlight, so I'd be shocked if this (or something else from Atlus) didn't make an appearance.
Sony to reveal redesigned PS Vita by Tokyo Game Show 2013
Sony finally lowered the price of the PS Vita last month, but according to a rumor started by a Japanese newspaper, a redesign of the Vita may be in the works for a reveal at the Tokyo Game Show. Ed: Confirmed Monday morning; predictions were written earlier.
Andrew
10%
I think launching a Vita redesign would be a strange move on Sony's part, especially considering how the Vita's greatest strength is its design. Unlike the PSP, Sony has no reason to release new models of the Vita and instead should focus on things that might matter for the system in the long term. You know, like release games for it.
Shawn
15%
I can see Sony releasing a new design of the Vita at some point, after all the PSP got four of them. However, with the Vita finally getting a price drop and new games finally getting announced for it, I think Sony will likely wait before doing anything so fundamental to it. The design is far from the issue with it, so I think it would be wise for Sony to take a wait and see approach before sinking more money into design.
Graham
40%
Sony needs to do something to spur Vita sales in Japan, or the system's life will be cut short. I don't think the system needs a redesign, but that's irrelevant; people like new things.
Lucas
45%
You'd think they'd wait a bit to see what the price drop does for sales before tossing another SKU out there.
Sony to unveil a PS4 virtual reality headset by E3 2014
The Oculus Rift has garnered a lot of attention and interest over the past year and, according to some rumors, has Sony paying attention. In fact, it's rumored that Sony has been developing its own virtual reality headset, to be used in conjunction with the PlayStation 4, and plans to unveil it sometime soon.
Andrew
65%
Sony's interest in the Oculus Rift (and VR in general) has been odd, but not unsurprising considering its history with following popular gaming trends. While I'm not a believer in this tech myself, I could see it being something that separates Sony from Microsoft (and even Nintendo) with its next console. In short, it seems likely, but not definite.
Shawn
55%
Sony has never shied away from embracing new tech after others have tested the waters, so I fully believe Sony is looking into this, especially given the advances Oculus Rift has demonstrated in the realm of virtual reality. Whether Sony will ultimately release anything, I don't know, but it's definitely on the radar. I'm leaning toward something getting an official announcement at E3 though, even if it turns into the next Vitality Sensor down the road.
Graham
30%
Sony experiments with hardware, because it's a company that does that sort of thing; this wouldn't be its first head-mounted display. If it made such a thing, it would certainly integrate it with the PS4, but I think a Kaz Hirai-run Sony is less likely to burden the games division with justifying and pushing peripherals with limited market potential.
Lucas
35%
As much of a thing as the Oculus Rift is, I don't really see that kind of thing fitting in a mass market situation. Yet.
Results!
Sony to reveal redesigned PS Vita by Tokyo Game Show 2013 confirmed. Andrew 10, Lucas 45, Graham 40, Shawn 15.
Deep Down to be a PlayStation 4 exclusive (timed or otherwise) confirmed. Andrew 20, Lucas 50, Graham 40, Shawn 40.
Current 2013-14 Season standings:
Andrew
-35
Lucas
30
Graham
15
Shawn
-10
Scores are centered on a zero point to account for occasional panelist changes.