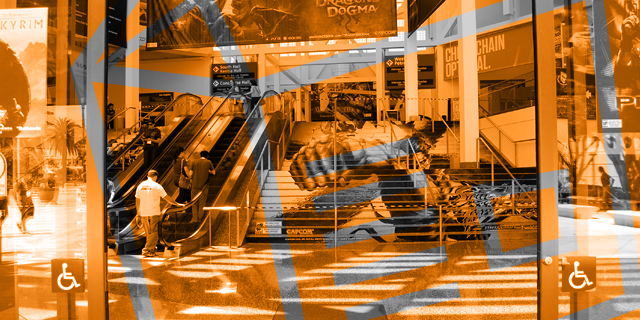 In this episode we talk about potential Wii RPG localization, a revamped fighting game and the PSN Pass.
Current standings:
Andrew
800
Gerry
378
Graham
888
Shawn
560
Xenoblade and The Last Story to release in North America
It's taken a long time, and Nintendo of America still insists it isn't happening, but rumor says that Xenoblade's North American localization has already been completed, and that The Last Story is in the works. Will Nintendo of America reverse its stance soon? Or will this turn out to be yet another unfounded rumor?
Andrew
40%

At this point, it's really hard to say one way or another. I wouldn't be surprised if they are just hiding the announcement of these two games for a North American release because of Operation Rainfall. It's basically free marketing for them, allowing the word to be spread about these games. But I still wouldn't be too surprised if these games never see a release at all, considering Nintendo is probably giving up on the Wii altogether once Skyward Sword is out.

Gerry
83%

A big chunk of Nintendo of America's "hardcore" fanbase has been feeling alienated due to their terrible localization record, myself included. Leaving their current console in such a long drought doesn't bode well for their promise to cater to the same crowd with the Wii U, so I hope this rumor does turn out true.

Graham
72%I definitely want this to happen, as I'd love to play those games in English without the troubles of obtaining a European system and such. But if anyone can sit on games, it's Nintendo. It's not their fault, either; they released more obscure titles like Rhythm Heaven, Glory of Heracles and The Legendary Starfy on DS in the States, and they didn't sell. Only if you own all three can you throw the first stone.
Shawn
85%I think it is very likely that this is happening, because whatever else they are, Nintendo of America is not stupid. They realize that they've got nothing big this year for the Wii other than Skyward Sword.

Super Marvel vs Capcom 3 to be announced at Comic-con
Recent leaks and rumors, and even a press release from Capcom itself seems to point to one thing: a big announcement at Comic-Con. With one of the leaks being a fighter roster, we here at Snackbar believe that the announcement will be Super Marvel vs Capcom 3. This is Capcom we're talking about here, after all.
Andrew
85% It seems all but confirmed at this point. The DLC for MvC3 dried almost as soon as it began, and rumors about an updated version have been swirling around the Internet for quite some time. Considering what they did with their other very popular fighter, Street Fighter IV, it would be pretty shocking to not see this announced sometime soon. Comic-Con seems like a good place to announce a game such as this as well as demo some new characters for the first time.
Gerry
100% On the one hand, it hasn't even been a year since the release of MvC3. On the other, the combined effects of the Japanese natural disasters and the PSN outage drastically altered Capcom's original plans for constant DLC to be implemented. Ideally, the Comic-con announcement should be either a major revision ala-Super Street Fighter IV, or the introduction of major DLC. Either way, you can never have enough of dat Mahvel.
Graham
90% Sure.

Okay, I won't leave you with a Gerry-esque response. Fighting games have iterations, and that's how that goes these days. What's more, Capcom has been trained by the Street Fighter games that the tactic still brings success in the modern era. It's going to happen, and probably soon.

Shawn
95%This is Capcom we're talking about. They know how to milk a popular franchise and make the fans enjoy every minute of it.
PSN Pass to allow a trial period, similar to the EA Online Pass
Sony has officially announced the PSN Pass, yet another attempt to gain money back for publishers on used-game sales. As it currently stands though, there's no trial period to determine if you even want to spend the money to access the online portion of a product. We wonder if Sony will include a short trial period, as EA does with its own Online Pass, in order to allow gamers time to evaluate the online.
Andrew
90% It seems like the smart thing to do. If you're going to implement something like this for those who buy it used, why not give them an opportunity to sample the online before they can buy it? Every other company has done it, so it only makes sense for Sony to do it as well.
Gerry
65%

It'd be a little silly for Sony to not copy something that works, specially when they're already doing so for the online pass.

Graham
95%Giving players a taste of the action and then depriving them of it is a great sales tactic, and since they already have such an infrastructure in place for third-party games, that's an easy thing to implement. Yeah, it'll be there.
Shawn
30%Personally, I think the PSN Pass is in general a bad idea, especially when Microsoft doesn't seem to have any plans to do the same thing. However, it's a way for Sony to charge for online access. As for doing a trial period? I think it makes sense…which I feel means they won't do it.