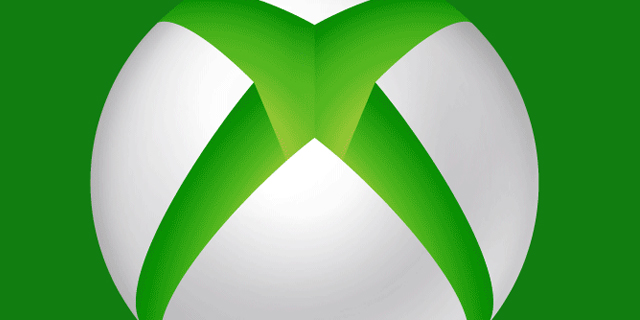 This week we have a round-up of all the rumors we've covered on Microsoft's mysterious new console, along with a few new ones. And we'll have results later today! UPDATED: The results are in!

Microsoft and EA to announce an exclusivity deal at console reveal
Obviously, EA is not about to go second-party in the 8th generation of consoles, but for a few months there have been rumors that Microsoft and EA were working on a limited or timed exclusivity deal for a number of major franchises.
Andrew
5%
Once again, I don't see EA wanting to release its games as exclusives for any console considering how its business is doing.
Shawn
40%
EA just doesn't do full exclusivity on big games, any more than Activision or Take Two would. However, all three companies have, on occasion, done timed exclusives for fairly substantial DLC on the Xbox 360. Considering the weak first-party line of studios Microsoft employs compared to the competition, trying to get timed exclusivity on games, rather than DLC makes sense for the next step. That said, I think if we were to hear about such an agreement, it would happen at E3. I won't completely dismiss it either though.
Graham
5%
Something may happen; EA has had a solid relationship with Microsoft for a while. I doubt it, though, as EA has been running promotions with Sony more often as of late. And this event is about hardware.
Eric
55%
Considering how one of EA's higher-ups just called the Wii U "crap", I could actually see this being a thing. If there's ever been a constant for EA, it's bros going gaga all over its games, especially the sports-related ones. If EA or Microsoft ever needed a reason to push units, it's by releasing it first for the most bro-tastic console out there.
Project Gotham Racing 5 to be announced at console reveal
It's been a very long time since a Project Gotham Racing game has been released, but that time may be ending soon, if a recent rumor turns out to be true. Lucid Games, a studio founded by former Bizarre Creations employees, stated a couple weeks ago that it had big news coming in late May. Naturally, this has resulted in rumors that this news is that Lucid Games will be working on a new PGR title for Microsoft.
Andrew
80%
I don't think there will be a new Forza game out anytime soon, so why not bring back the other Microsoft's other big racing franchise? It makes sense to revive the franchise to potentially release as a launch title for the next Xbox as well, although whether or not that will be the case is too early to say.
Shawn
80%
There are rumors that a new Forza will be a launch title for the next console, but that strikes me as too much. We've already had three Forza games since the last new PGR entry. Considering both series have sterling reputations, there's no reason to wear out Forza by annualizing it instead of creating new PGR games again. Besides, who else would you turn to for a new simulation racing game than one led by former Bizarre Creations employees?
Graham
75%
Trying to read the tea leaves here: Sony's Driveclub is more of a competitor to Project Gotham, both in design and in relationship to GT/Forza. PGR also is known for social features, the kinds of things you'd want a flagship launch title to promote. Also: good-looking cars are a tried-and-true way to show off system power. With the Lucid rumors, I think this is the way this is going.
Eric
60%
Sure. It's not a Microsoft console if there isn't a release of this game at some point. The only possibly way this could get overshadowed is another Forza release.
Next Xbox video sharing and streaming announced at console reveal
Sony announced that the PlayStation 4 would support video streaming back in February and Microsoft is unveiling its new system soon (momentarily?). One particularly interesting rumor regarding the next Xbox is that it too will support video streaming and sharing, perhaps even working like a DVR when playing games.
Andrew
85%
Game streaming has only become more popular in recent years, so it would make sense for Microsoft to want to follow in Sony's footsteps and make its system as compatible with streaming (and video sharing) services as possible. Microsoft might not take the exact route Sony is going down, but I wouldn't be surprised to see it go down a similar path.
Shawn
95%
Microsoft has been moving toward a larger emphasis on multimedia capabilities over the last few years, signing partnerships with media creators and providers. Given that focus, and the announcement by Sony, I think something like this is a near certainty for Microsoft's new console.
Graham
90%
I doubt that Microsoft's new console will have quite as much of a focus on this as the PS4, but I don't doubt that whatever features the system has will be talked up at today's event. The company will try to match up feature-for-feature, at least rhetorically.
Eric
80%
Seeing how developers seem to take certain ideas that could work and remove the need for a middleman capture card, I could see this being a thing. I don't think Microsoft will miss a chance to really push this on their console since everyone has something they want to show off on whatever they're playing, especially with fighters and the Call of Duty series.
Current 2012-13 Season standings:
Andrew
176
Eric
-297
Graham
263
Shawn
-142
Starting this season, scores are centered on a zero point to account for occasional panelist changes.
Ubisoft to keep Patrice Desilets employed through 2013 disproved. Andrew 70, Graham 90, Shawn 85, Eric 10.
New Gran Turismo to be revealed for PlayStation 4 by E3 disproved. Andrew 30, Graham 5, Shawn 40, Eric 90.
—
New results!
Microsoft and EA to announce an exclusivity deal at console reveal disproved. (The "special relationship" doesn't, at this point, include exclusive or timed-exclusive titles.) Andrew 5, Graham 5, Shawn 40, Eric 55.
Project Gotham Racing 5 to be announced at console reveal disproved. (Nope, it was Forza.) Andrew 80, Graham 75, Shawn 80, Eric 60.
Next Xbox video sharing and streaming announced at console reveal confirmed. Andrew 85, Graham 90, Shawn 95, Eric 80.
Next Xbox arriving in 2013 confirmed. Andrew 80, Graham 65, Shawn 75, Eric 10
Next Xbox won't use a disc-based medium disproved. Andrew 5, Graham 15, Shawn 15
Next Xbox to use a tablet controller disproved. Andrew 50, Graham 15, Shawn 10, Eric 25
Next Xbox to come with a new Kinect at launch confirmed. Andrew 90, Graham 74, Shawn 75, Eric 35
Next Xbox to use Blu-Ray as its game disc medium confirmed. Andrew 80, Graham 87, Shawn 80, Eric 75
Next Xbox console to require 'always-on' Internet connection disproved. Andrew 45, Graham 10, Shawn 40, Eric 40
Next Xbox won't allow playing of used games disproved. (The system requires an "online pass"-like fee to play used discs, but they do not lose all functionality.) Andrew 0, Graham 3, Shawn 0, Eric 0