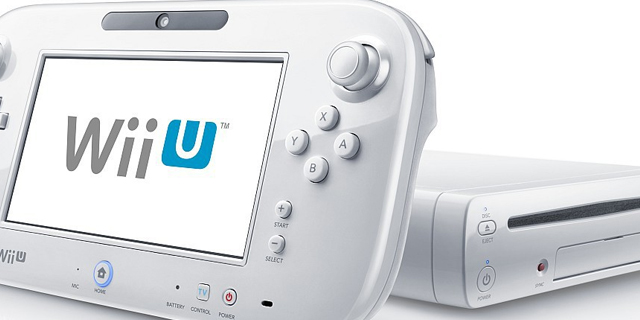 This week we're on the hardware beat, covering Valve rumors, Wii SKUs and the holiday sales race.
Nintendo to have multiple Wii U versions
Nintendo's press conference is just a few days away and, appropriately, the rumor mills are going crazy with rumors about prices, release dates and configurations of the Wii U. That's right, the newest rumors all seem to point toward a multiple configuration release, like what Microsoft and Sony did with the Xbox 360 and PlayStation 3.
Andrew
90%

This would be a smart move for Nintendo. If they had multiple SKUs at launch starting at $250 (the rumored price), they would be at a good price range but still have other options for those willing to pay a little extra when they buy their system. It's safe to assume at least one of them will include NintendoLand as well, which seems destined to be a pack-in game of some kind.

Shawn
90%

I think it would be a great idea for Nintendo to do this. They just need to not fall into the pit Sony did, where it was impossible for each SKU to ever be equal. Different size hard drives in the Wii U? Good! Wi-Fi in one and not another? Bad! Also, we know they won't be selling the GamePad controllers separately at launch, so perhaps a more expensive SKU that comes with two of them would be a possibility. What I'm saying, Nintendo, is that this would be an opportunity to grab both the cheaper sales and the hardcore-pay-any-price sales, and thus maximize revenue.

Graham
95%

For the Wii U, we probably won't be dealing with the standard hardware variations. The issue Nintendo's tackling here is the issue that most games need Wii remotes. Most people have them, but there will need to be a bundle for those who don't for marketing reasons. Also a possibility: a premium bundle with a Wii U Pro Controller or something.
Valve working on a console
For the second time in less than a year, rumors are swirling that Valve is getting into the hardware business. This time, though, the rumors were created by Valve itself talking about frustration with current hardware options. Valve may just be working on its own PC, but there's also another possibility. Is Valve preparing to get into the console business?
Andrew
15%

I don't think Valve wants to get into the console business. We've heard they are interested in working on new tech for PCs, so it seems more likely we'll see something interesting and maybe innovative from them on that front. I think Valve could hold its own against Microsoft, Sony, and Nintendo, but I'm not sure there is much value in them going down that route when they're doing just fine with Steam and PC gaming in general.

Shawn
25%

I think it's entirely likely that Valve is working on a so-called 'Steam Box.' Is it a console though? I doubt it. The business model they have is working splendidly for them. Why bother attempting to horn in on the console business when they can simply keep printing money on PC?

Graham
5%

Valve's current business model is working particularly well for them. There's no reason to change, but I could see them working on a mouse or something, as the rumor-starting job listing indicates.
Which system will reign supreme this holiday?
Last year, the Xbox 360 overtook the Wii in holiday sales and hasn't let go of the lead since. With the upcoming release of the Wii U though, this holiday season will have more systems actively for sale than we've seen in a number of years. So, we pose this question to our panelists. Which system will sell the highest in November and December? Will it be the newly released Wii U? Will one of the four handhelds top the charts? Or will one of the old guard of the PlayStation 3, Xbox 360 and Wii continue to reign supreme?
Andrew
Wii U

I'm going to have to go with the Wii U on this one, with the Xbox 360 in close second. I think Nintendo launching a new console around the holiday season at a good price (assuming the price rumors are true) will be enough to propel them to the top. On top of that, if they are launching with New Super Mario Bros. U, then I think it's a no brainer.

Shawn
Wii U

I think the Wii U will have enough popularity, and stock, at launch to supplant the Xbox 360 during the holidays. Nintendo's consoles always sell very well at launch, and if New Super Mario Bros. U is available, then there is no question that the Wii U will reign supreme. I would worry about pricing, but I think Nintendo learned their lesson there from the 3DS launch.

Graham
Wii U 

This is a super-dumb question, Shawn. A major console launch will sell higher than the residuals of other systems. That said, if you're looking for a second-place finisher, I'd imagine the 3DS will stay strong through the holidays and take silver globally, even if the 360 tops it in North America.
Current 2012-13 Season standings:
Andrew
4
Eric
-1
Graham
2
Shawn
-6