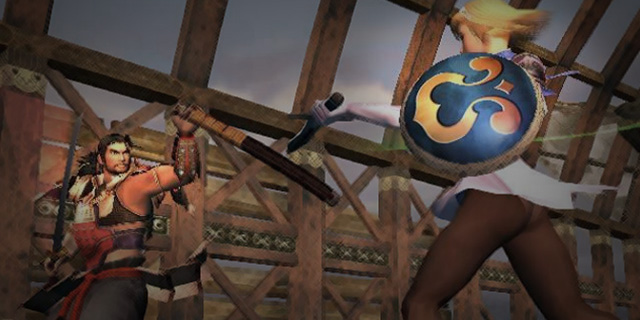 In this edition, we're covering necromorph fighting, dragon fighting and just plain ol' person fighting.
Current standings:
Andrew
800
Gerry
378
Graham
888
Shawn
560
Dead Space 3 to have 3 player co-op
EA is working on Dead Space 3 already, and rather than taking place on a ship, it instead takes place on a planet that Isaac crash lands on. Rumor has it that it will also feature the introduction of 3 player co-op to the series.
Andrew
95%

With EA's fondness for online multiplayer, both competitive and cooperative, it seems likely that EA would continue that trend with the next Dead Space game. And co-op in a game like this seems like a no-brainer, especially if the game is more open than the previous two. I can't see why they wouldn't do this.

Shawn
90%

EA loves multiplayer in their games and co-op is definitely a form of multiplayer. That said, I feel that EA understands they need to keep the atmosphere of Dead Space intact. If they can do it and integrate co-op, I think they'll do it.

Graham
93%

Hey, everyone likes co-op. Does it really fit into Dead Space? No. But it'll be fine as long as it's either (1) a separate mode or (2) in the main game, but not in a way that changes level design. That second one's a tough line to toe, though.
Classic Soul Calibur games coming to XBLA and PSN
Namco recently announced the development of Soul Calibur V. Now, thanks to a tweet from Daishi Odamura, it sounds like Namco may be re-releasing some older games as downloadable titles on the Xbox 360 and PS3 as the release of the fifth installation in the series gets closer to release.
Andrew
90%

The original is already available on XBLA, and Soul Calibur II is a fan favorite as well, so it seems like a great choice for the next downloadable title. Whether or not we'll also see Soul Calibur III is another story, but it would be cool to have updated versions of these classic games with some neat additions. Seems like a pretty good idea, let's just hope for online multiplayer.

Shawn
90%

I think Namco would have to be clueless to overlook the fiscal merits of releasing the old Soul Calibur games on PSN and XBLA in preparation for Soul Calibur V. Since I doubt Namco is completely clueless, I expect this to happen.

Graham
80%

With the original Soul Calibur on XBLA, we know Namco Bandai is willing to do such things. The consensus seems to be that SCII is the pinnacle of the series, so that's a natural next step.
Elder Scrolls V: Skyrim to release on Wii U
Next month, Skyrim will be releasing for all the major gaming consoles except the Wii. However, don't rule out the possibility of it coming to a Nintendo system eventually. According to one of Bethesda's VPs, the Wii U is a possibility for a port of the game down the road.
Andrew
80%

The Wii U is getting Arkham City, Darksiders II, and even a few others that will be available for other consoles already, so why not Skyrim as well? Perhaps when the time comes and the inevitable "Game of the Year" edition is available, Bethesda could always launch the Wii U version alongside that.

Shawn
70%

Considering the outpouring of spoken support the Wii U is getting from major third party publishers, I think it would honestly be a surprise if Bethesda didn't join in with a Game of the Year edition of Skyrim. That said, I'll believe it when I see it.

Graham
40%

I'm getting the feeling that all the third-party love for the Wii U will temper as the system's launch grows near. (It always does.) I'd love to see more people get to experience Skyrim, but much-delayed console ports don't tend to do very well, do they? Am I wrong about that?