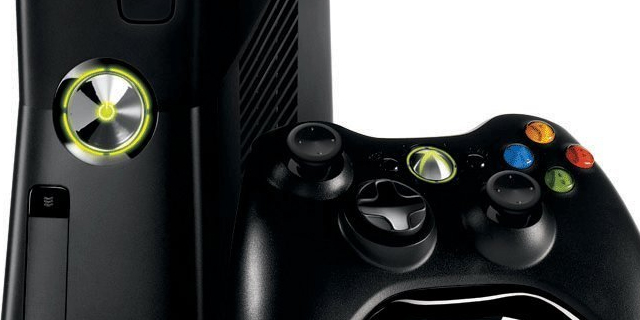 In this installment of the Speculator, we're focusing on the next Xbox. Will it play used games? Will it pack a new Kinect? Will it use Blu-Ray discs?
Next Xbox won't allow playing of used games
Rumors have come out that Microsoft is, in an attempt to reduce the size of the used game market and bring in more money from royalties, working on a technology that would allow their next console to prevent people from playing used games.
Andrew
0%

This happened before, it's happening again, and it won't go through. I don't understand why people think this would actually be a thing that Microsoft would allow in the finished product. I mean, it could happen, anything could happen, but it won't.

Shawn
0%

People like to attack Microsoft, but they tend to make smart decisions regarding their hardware. Sony did announce they would do this with the PS3, but even they realized it was a suicidal decision. This won't happen.

Graham
3%

Microsoft isn't DivX. If it wanted to be DivX, it could have been years ago. Unless it goes to a format that requires online connectivity (and as a game preservationist, I hope not), there's not a good way to do this. Yes, we'll have online passes for the foreseeable future, and we'll see an increase in non-tradable digital sales, but that's as far as it will go.


Eric
0%

I don't see this happening at all. I can't even imagine how they're going to be able to identify which game is new or used. If they implement this by any stretch, I'm pretty sure they'll lose a good chunk of their fan base as well as potential buyers.
Next Xbox to use Blu-Ray as its game disc medium
Microsoft backed HD-DVD early on, hoping that it would beat Sony's Blu-Ray. However, it didn't happen. Now Microsoft is faced with a choice of whether to use Blu-Ray discs for its games in the next console or to use HD-DVD or some other proprietary format.
Andrew
80%

Microsoft has to adapt or die in this case, even if it means adapting something that is essentially funding their competition. They bet on HD-DVD and it failed horribly and they can't rely on DVDs anymore, so what's left? Download-only? Maybe in the Xbox after next, but right now I feel they have no choice in the matter.

Shawn
80%

I suppose Microsoft could go ahead and use HD-DVD for its discs next time around. Royalties would probably be less for that than for Blu-Ray. Or they could create their own proprietary format so they don't pay any royalties at all. But if they want to maintain their position as a full media console, they pretty much have no choice other than to use Blu-Ray.

Graham
87%

People still like the disc. As much as we're going to a digital-only future at some point, it probably won't be this next generation, so physical media's still necessary, and discs are cheaper than game cards (and disc drives would be more easily made backwards-compatible). Microsoft needs the higher capacity, and even though they'd have to pay Sony for every system sold, they're already paying Sony/Toshiba for the DVD technology anyway.

Eric
75%

Seems likely. With Blu-Ray being the new standard in high definition, I could imagine them using the disc type to their advantage to pop out some amazing games.
Next Xbox to come with a new Kinect at launch
While many gamers aren't happy with Microsoft's focus on the Kinect, the revival of the 360 over the last 16 months can be directly correlated with the release of the Kinect. With the various technological improvements over the past 18 months, and in the expected 12-24 months before the release of a new system, it's rumored that Microsoft will bundle a new Kinect with all consoles next generation.
Andrew
90%

This is pretty obvious. Kinect is a huge hit for Microsoft and they won't be backing down from it anytime soon. They probably want to make sure every future customer has the ability to use the Kinect in some way; it's just an essential part of their business now and it's not going away anytime soon. The only thing I could see happening is that they won't offer it with every system, but I think they'll want to get it out to as many people as possible.

Shawn
75%

The Kinect gave the 360 new life when its sales were flagging and in danger of falling into third place in the console 'war.' It isn't going to go away, and Microsoft is sure to be thinking of a way to make sure everyone has a Kinect. Bundling it at launch is as good a method as any.

Graham
74%

This is an interesting thing to suggest. While I think Kinect is the future for Microsoft, would the best idea be to make the current Kinect obsolete immediately? That really hinges on when the system launches. (If it's 2014, no one's going to mind. 2013 is more nebulous.) If there's no new Kinect, it'll definitely support the one we have.

Eric
35%

Doesn't seem likely, but I wouldn't be shocked if it happened. They did enough to push out the first Kinect and suddenly you want us to get another one? Microsoft would be a terrible company to do that.
Results:
Resident Evil 6 to be PS3 timed exclusive
When Capcom finally revealed Resident Evil 6, they gave out a relative smorgasbord of information. Included in this reveal were the release dates for the Xbox 360, PS3 and PC versions of the game. All are scheduled for November 20, 2012.
Andrew
-10
Eric
0
Graham
-16
Shawn
+10
Current standings:
Andrew
640
Eric
-30
Graham
801
Shawn
530