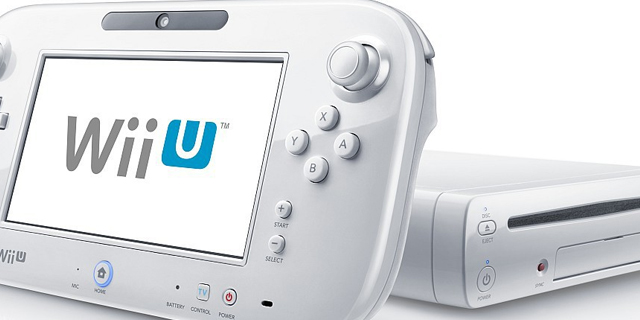 This week we cover the topics everyone is still wondering about, after the latest Nintendo Direct failed to cover them: Wii U price and release and the 3DS Layton/Wright crossover.
Wii U to cost more than $250
We know a lot more about the Wii U than we did a month ago, but we still don't know anything about pricing, aside from vague statements that the price will be 'reasonable.' So, will it be more expensive than the Wii?
Andrew
85%

I think it's a safe bet that the Wii U will be at least $300. I don't think that's an unreasonable price considering what we're getting, although the average consumer might see that as a bit pricey. If Nintendo went above $300, then we might see a problem, but I think $250 is a bit too low for a launch price.

Shawn
30%

Nintendo likes to make a profit on their systems, but it also realizes the perils of overcharging for a system, after the 3DS' slow start. I fully expect Nintendo to thread the needle between low cost and profitability and price it at $249.99.

Graham
95%

It'll be $299, almost assuredly. Maybe $349 for a few months, since Nintendo lived through the Wii's launch predicament and the price gouging on the secondary market. But that controller has a touch screen on it and some crazy streaming tech, and it's new hardware competing with a 360 and PS3 that can still command those prices years later.

Eric
90%

Oh, most definitely. Considering Microsoft and Sony will probably peg their new systems at $500+, I could definitely see the "affordable" range being $300 for Nintendo. It would still put Nintendo in a decent light that you could afford an HD console for a great price tag and still make it accessible to those who can't quite afford the next generation.
What month will Wii U release?
We know the Wii U will come out sometime in 2012, but we don't know exactly when it'll arrive. In a twist, our panelists guess the month, with the points all or nothing this time.
Andrew
I think I can safely say that November will be the launch month of the Wii U. It's right before the holidays and it's the time when Nintendo launched the Wii back in 2006 with great success. And if there aren't any shortages of consoles this time, getting one for Christmas hopefully shouldn't be that much of a problem. I think launching in December is a little too risky and launching before November just doesn't seem feasible for Nintendo.
Shawn
I'm gonna have to go with October here. Yes, the Wii, 360 and PS3 all launched in November, but the game has changed since then. Releasing in October will give Nintendo time to sell their 3rd party holiday releases date and day with 360 and PS3 releases, which will be important for future viability. Also, it gives them time to fix any stock shortages before Christmas.
Graham
I've had a few conversations with retailer contacts, and we've always come to the same conclusion: an early November release is the only logical option. (We're thinking the 4th.) It gives just enough time to sell through the first shipment and hold back the second for Black Friday, and that's generally how stores like to handle it.
Eric
I'll give it November. If you're Nintendo and you want to capitalize on a new console and still get people to pay attention, release it in the same month a Call of Duty game comes out. Psychologically, many gamers will notice the system whether they intend to buy it or not.
Professor Layton vs. Ace Attorney to arrive in Q2 2013
Nintendo gave us the release date for the next mainline Professor Layton game recently, but we haven't heard anything from Capcom regarding the Layton/Phoenix crossover game in quite some time. We'll likely hear more about it at the Tokyo Game Show, but for now we discuss possible release time frames.
Andrew
50% 

This might be the first release we see published from Level-5 directly. Their next big game, Ni no Kuni, is being handled by Namco Bandai, but they do now have North American offices that are probably more than capable of handling the publishing for smaller titles like Professor Layton vs. Ace Attorney. And if it's released in Japan this year, it's a safe bet that we'll see it in the U.S. sometime in 2013 (or at least I hope it is). It's hard to say though since we still don't know much about the game and it hasn't been seen in quite some time.

Shawn
75% 

Over the last few years, Nintendo seems to leave the summer months for third parties to fill in, so I fully expect next summer to be the same. That's also a good time for it to avoid being overlooked due to bigger titles being released. My only hesitancy is, of course, whether we'll actually get it or not.

Graham
40%

I understand the Level-5 idea, and I think Nintendo would let that happen, but Capcom? Nah. They'll pick up publishing duties if Nintendo doesn't… well, if we see it at all. But Q2 2013 is arbitrary.

Eric
65% 

I'm crossing my fingers so hard for this game. While there's still a possibility it might not come here, I do hope we get some sort of announcement during the Tokyo Game Show.
Current 2012-13 Season standings:
Andrew
0
Eric
0
Graham
0
Shawn
0