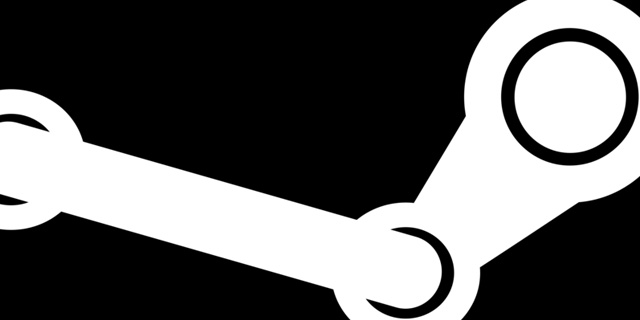 In this edition of the Speculator, we talk about potential late ports from Square Enix and Rockstar, as well as some interesting stuff brewing over at Valve.
The Last Remnant to release on PS3 in 2013
The Last Remnant was released for Xbox 360 and PC in 2008, though a planned PS3 release never saw the light of day, due to low review scores and a number of bug complaints. However, Square Enix never officially canceled it, though its existence was soon forgotten by most. Recently, the PS3 port was spotted on the Japanese release list for 2013, between confirmed releases of Lightning Returns and Final Fantasy X/X-2 HD. Is this simply a remnant as it sits essentially forgotten and canceled or does Square Enix plan to actually release it?
Andrew
1%
I'm going to assume a port of a poorly-received game that didn't exactly sell well probably isn't on the top of Square Enix's to-do list right now, assuming it ever was. The time has passed for this one.
Shawn
10%
Patches for the PC release fixed pretty much all the issues it had, and it has sold well on Steam. However, I doubt Square Enix is putting many resources into a port of a five-year-old game that, despite doing well on Steam, sold well below expectations. I won't say there's no chance of it happening because no one knows how much progress was made before it was abandoned in the first place.
Graham
35%
Chances this releases in the West? Practically 0%. But a game that only releases on Xbox 360 and PC in Japan has, for all intents and purposes, not yet released at all. And Square Enix releases a *lot* of things there and not here.
Lucas
45%
I don't see why not. This is a game that's always kind of floating around on Steam, and the PC version was a bit more well-received after several improvements were made. Also, Square Enix does like to re-release things. I could see it showing up as a budget-priced PSN game just because. Whether or not it shows up on the North American PSN is probably another issue.
GTA V PC port to be announced in 2013
Grand Theft Auto V will be arriving this September, to the great happiness of many, though PC players are understandably feeling jilted by Rockstar due to the lack of a PC release. Most entries in the series have eventually ended up on PC, but so far Rockstar has remained silent. Will it get announced this year, or will PC fans be left wondering into the new year?
Andrew
45%
Grand Theft Auto V will inevitably get a PC release; I don't think there is any doubt about that. I wouldn't be surprised if Rockstar wanted to wait for the sales of the console versions to cool down first before that happened though, so I'm not sure if it will announce so soon. I'm going to lean towards no, but I think the news could slip out before the end of the year.
Shawn
75%
I can't think of any good reasons for Take-Two to delay announcing a PC release for Grand Theft Auto V, which also means I believe it should have done so already. Thus, Take-Two must have some reason I can't think of to hold off on it. I'm fairly confident that it will be announced soon after the console release, though.
Graham
50%
The times are changing, and companies are taking PC ports more seriously. Rockstar has been slow to do that, though, releasing ports late or not at all. I think GTA V is on its way, but maybe not so soon.
Lucas
65%
I'm sure this will happen, but there's always the chance it'll be delayed for a while. It took a few months to get GTA IV on PC after release, and from what I heard it wasn't the most ideal port. I wouldn't be surprised if Rockstar took extra time to get it right.
Valve to announce Steam game sharing in 2013
Possibly the last major concern gamers have in regards to Steam is the inability to share or trade games they've purchased on the ubiquitous service. However, some code in a recent beta release of the Steam client appears to suggest that game sharing in some form is in the works. Will Valve make an announcement in this regard this year? Or could it simply be a bit of legacy code from an abandoned feature?
Andrew
50%
This is a tough one, although it seems like something that is bound to happen eventually in some form. The topic of reselling and trading digital copies of games has been discussed constantly since the Xbox One's unveiling (and even well before that), so I wouldn't be surprised if Valve is serious about making it happen. I think it might be a little too soon for it, but the actual announcement might happen sooner rather than later. I'm undecided on this one.
Shawn
60%
I'm sure given Valve's history of bucking popular publisher opinion, to its own great success, that this is something it is certainly looking into and experimenting with. Valve won't announce anything until it is sure that publishers and gamers would both be content about it. I wouldn't be surprised if that happens this year or sometime later, but it will happen.
Graham
30%
Valve tries lots of things, and it isn't afraid to sit on ideas until it feels like moving on them. There have been many of these instances of going ahead and taking steps to try things that don't happen for years if ever. The odds of this happening? And quickly? Somewhat small.
Lucas
30%
I don't really know a lot about the politics and logistics of digital rights, but I do know that with GameFly's Unlimited PC Play service and PlayStation Plus, it's certainly possible to temporarily juggle rights to digital content on and off. It's no shock that Valve wants to dabble in something like this, but I wouldn't be surprised if it wasn't announced until next year or later.
Current 2013-14 Season standings:
Andrew
0
Lucas
0
Graham
0
Shawn
0
Scores are centered on a zero point to account for occasional panelist changes.