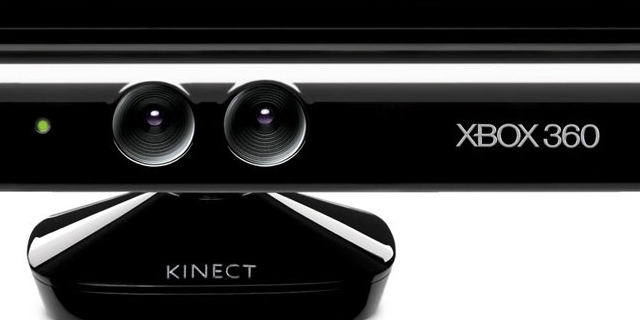 This week we've got some interesting stripped-down hardware rumors, as well as a discussion on when Blizzard will reveal its next MMO project.
Disc-less Xbox 360 to be released in 2013
Rumors of all kinds have been swirling like crazy over the next Xbox for quite some time, but this one is entirely new. This one says that Microsoft will be releasing a cheap, disc-less Xbox 360 early next year in an attempt to capture more of the casual crowd.
Andrew
1%

I don't see this happening. What would Microsoft have to gain from launching a system like this? To attempt to get people to abandon disc-based releases altogether? I just don't see it.

Shawn
1%

I don't see any reason for Microsoft to do this. Sure, there's enough games available on XBLA and Games on Demand to support a disc-less 360, but this would be a complete money sink for them when they should be focusing on an entirely new console.

Graham
5%

It's unlikely, given the rousing success that was the PSP Go, that a company will release a stripped-down download-only system version. That said, if there was a new console on the way with a big App Store-like approach to software, a DL-only, Kinect-focused 360 with the same type of store could be possible. After all, stripped-down older systems aren't rare when new ones debut.

Eric
0%

I refuse to believe that Microsoft would actually do something like this. Personally, I just don't see the point of it. Considering how many accounts as of late that have been hacked, it wouldn't exactly be the greatest idea since Microsoft doesn't have the greatest customer service record. Basically, you lose your account, you lose everything. Game over, man. Game over.
Apple to release a Kinect-like game console in 2012
Apple has been focused on grabbing more market share in the game industry for years, but they've done so exclusively in the mobile space up until this point. However, there's a rumor that they are planning to release a Kinect-like console at some point later this year.
Andrew
5%

Apple seems to be doing just fine without getting into the console space. I don't think they see the need to do so, considering how well the iOS platform continues to do for them.

Shawn
1%

Apple has the cash to do whatever they want, and there are plenty of Apple sheep who would buy anything they released. But I just don't see game developers embracing a 4th console. There's not room for one, and all the cash in the world isn't enough to dislodge Nintendo, Microsoft, or Sony from their triumvirate at this point.

Graham
12%

It's not crazy to think they'd release a new platform for the App Store with a slightly different interface. After all, they did that with the iPad. If it had legacy support for other apps with some tenuous control emulation, it could be interesting, and it wouldn't have to be just games, but a more capable Apple TV with apps and streaming services. Still, unlikely.

Eric
5%

Too soon, considering they just released The New iPad last month, but I'll give them the tiniest benefit of the doubt that they'll actually make a Kinect-like game console. Considering how they've been growing in the market as far gaming as gone, I could imagine that they'd want to jump into the market with their PC competitor, Microsoft.
Blizzard to unveil its new MMO, Project Titan, by E3 2012
WoW continues to shed subscribers each month and, while Mists of Pandaria is expected to halt the exodus or even bring some people back, Blizzard has to be looking forward to its next MMO project. Project Titan has been in the works for a long time, so surely it is ready to show off, right?
Andrew
5% 

Is Blizzard really ready to reveal a new MMO at this point? And at E3? Plus they have a WoW expansion launching later this year. There really is no point for them to show off a new MMO so soon.

Shawn
50% 

I'm torn a bit on this one. While I do think that Blizzard will want to let people know what they are working on post-Diablo III, they also may not want to cannibalize their own yet-to-be-released expansion for WoW. I'm going to have to punt on this one, since I have no idea which direction they might go.

Graham
1%

Soon? Maybe. But not before or at E3, as that's never been where Blizzard likes to make a splash. It has its own thing, you know? Given that there isn't one this year, my best guess for an announcement is BlizzCon 2013. Even if we do hear something sooner, it won't be before the Mists of Pandaria release.

Eric
45% 

Sure, I'll bite a little bit on this one. Considering Diablo III's release date is coming up on the horizon, I'd imagine they'd want to give their fans a little more hype for what's next. Will this new MMO be able to trump World of Warcraft? Considering the success of their last MMO, maybe they could make it even better.
Current standings:
Andrew
640
Eric
-30
Graham
801
Shawn
530