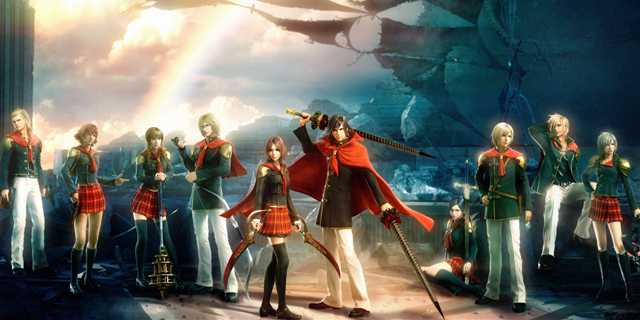 Not all the E3 news is shared at the big five briefings! Here's a recap of all the scattered game announcements made at and just before this year's show, including Final Fantasy Type-0, new Miyamoto projects and some thoroughly confusing Harvest Moon business that we try to clear up.
After years with no localization, PSP title Final Fantasy Type-0 is coming to the West in a remastered version for PS4 and Xbox One. There's no release date set, but the visuals have been enhanced to "re-envision" the game for the new platforms.
Shigeru Miyamoto joined Treehouse Live to announce a few new Wii U games or prototypes, starting with Project Giant Robot. Players use the GamePad's gyro sensor to control the upper torso of the giant robot, the joysticks for the arms and the shoulder buttons for the legs. The TV presents an omniscient view, while the GamePad presents a first-person perspective. The goal is to knock down enemies without falling over yourself. You can customize your robot and play with others online.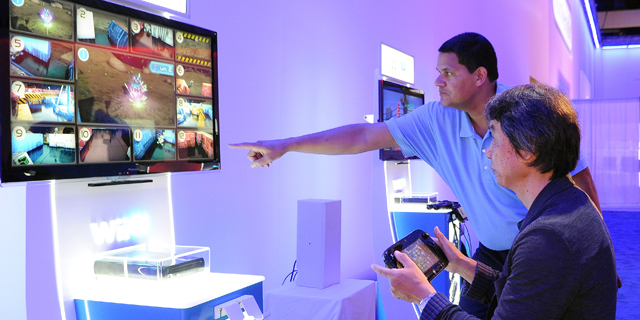 He also introduced Project Guard, a game designed for audience participation. It appears to be a sort of tower-defense game, in which players position a set of cameras throughout a base then defend against a wave of invading robots. The view on the GamePad is purposefully limited, so people watching can help direct the player to which screens they need to defend.
A new Star Fox title was also announced, but not shown as it is in the very early stage of development. Miyamoto hopes to have it ready for demonstration in a year.
In the days leading up to the start of E3, XSEED Games announced a slew of localizations, starting with Senran Kagura: Bon Appetit on the Vita, which is best described as a rhythm cooking game and will be a digital release launching this winter. XSEED has also announced the localization of Brandish: The Dark Revenant for PSP and a PC version of horror adventure Corpse Party.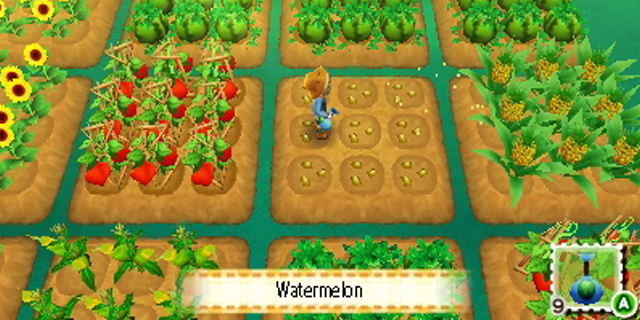 XSEED's also picking up the newest game in the Bokujou Monogatari series (localized here as Harvest Moon) under the title Story of Seasons. The 3DS game, scheduled for release this winter, is developed and published in Japan by XSEED's parent company, Marvelous AQL.
Natsume owns the Harvest Moon name, though, and will be using it for an originally-developed title. Harvest Moon: The Lost Valley offers more player customization and promises a reimagined take on the farming franchise later this year. Natsume has also announced a localization for the next 3DS entry in the popular Japanese simulator A-Train, which has had a sporadic presence in the West over the years, as well as a Wii U title, Alphadia Genesis, and Reel Fishing for the Vita.
Capcom has confirmed that the long-Xbox One-exclusive Dead Rising 3 will be coming to PC worldwide this summer to Steam and also as a retail edition in Europe. It will use the full range of Steamworks functions, including achievements, leaderboards and cloud saves. Capcom's also releasing the first three Ace Attorney games on the 3DS eShop as Phoenix Wright: Ace Attorney Trilogy.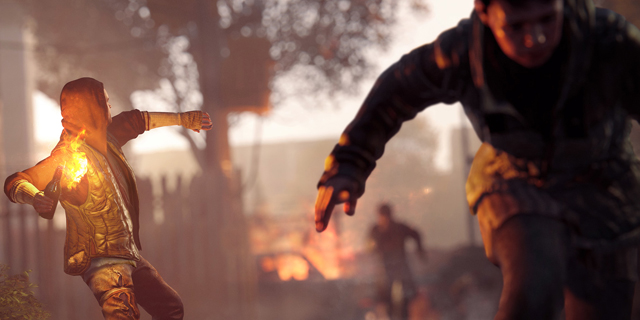 Crytek revealed Homefront: The Revolution, a new entry in the Homefront franchise is in production for Xbox One, PS4 and PC along with older systems. Set in Philadelphia, the free-roam FPS has players inciting a rebellion against a brutal military occupation. The game is being co-published by Deep Silver.
Russian developer Dinosaurum Games has announced a PS4 exclusive, Without Memory, scheduled for 2016. Information is scarce, as might be expected for a title so far out. Currently it is only in the conceptual stage, but it has been revealed it will be an "interactive thriller" using Unreal Engine 4.
In a Tuesday night event, Nintendo added one more fighter to the Smash Bros. roster: Pac-Man. The character, usually in his Pac-Land era form but sometimes transforming into a flat state for special moves, joins Mega Man and the returning Sonic as the game's third-party additions. Nintendo has one more announcement scheduled — a 3DS game to be shown late Wednesday night — and will likely continue to trickle out information about its lineup in the coming weeks.
Jeff deSolla and Lucas White contributed to this report.