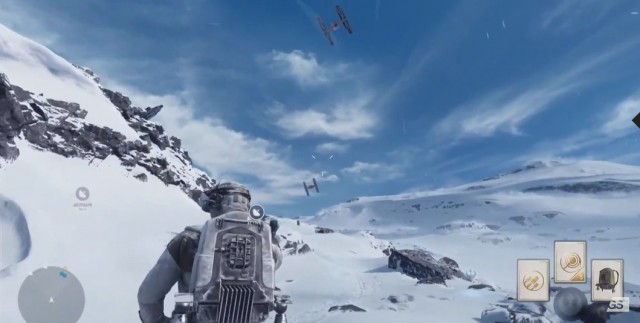 After last year's E3 press conference devoted mostly to titles without much to show, EA stepped it up this year with some gameplay demos of their upcoming catalog of games, including plenty of Star Wars, their slate of upcoming sports titles and a couple of surprises.
The most time was spent on the first live demo of Star Wars Battlefront from DICE. The multiplayer match took place on the ice planet of Hoth, showing the battle from the perspective of both the Rebels and the Empire. A vast array of vehicles, including X-Wings, TIE Fighters and AT-ATs were shown fighting while the focus was on a lowly ground trooper capturing uplinks. The perspective quickly switched to the Empire controlling an AT-AT and then an X-Wing tasked with taking down anything in its sights. The demo ended with a brief look at a battle between two hero classes, Luke and Darth Vader. Star Wars Battlefront will be out on consoles and PC on November 17th.
The new Mirror's Edge game, titled Mirror's Edge Catalyst, had its first gameplay demo after being revealed two years ago. It follows the same formula as the previous game, complete with free-running and first-person combat, but this time the game takes places entirely in a more open city with no level breaks or load times. Mirror's Edge Catalyst is slated to launch on PS4, Xbox One and PC on February 23rd, 2016.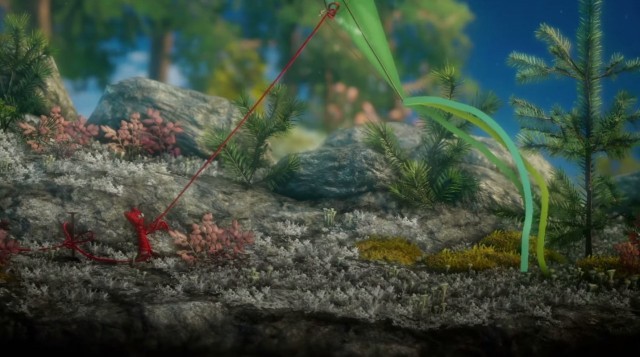 EA showed off a new title from a small studio titled Unravel, a physics-based puzzle platformer starring a tiny yarn character exploring a vast world. You traverse using your red yarn, which allows you to swing around the environment, solve puzzles and attempt to escape from enemies such as evil hamsters. No release window was announced for this title.
After being officially revealed last month, EA showed off the next title in its Need for Speed racing series, simply titled Need for Speed. It influenced by both the Underground entries as well as the most recently title, Rivals, with a world "twice the size of Rivals" and full car customization, a popular returning feature. As is the standard for the series, Need for Speed will allow you to play as either racers or cops. It will be out on November 3rd.
Mass Effect Andromeda, the first title in the series post-original trilogy, is focused on exploring a new galaxy in the vast Mass Effect universe. Not much was shown beyond a "Holiday 2016" release window.
Other News and Events:
After being announced at Microsoft's event, a gameplay demo of Plants vs. Zombies: Garden Warfare 2 was shown. We got a look some of the new zombie classes, the ability to play the game solo against A.I. and an expanded co-op mode called "Zombie Ops." Garden Warfare 2 will be out in spring 2016.
EA trotted out all of its sports titles, showing off NHL 16, Rory McIlroy PGA Tour, FIFA Soccer 16, NBA Live 16 and Madden 16. The focus was on NBA Live 16, showing off its "Game Face HD" app, which allows you to use your phone to scan your face and upload it into the game as well as Madden 16's improvements in its passing game and fantasy league options.
A new expansions for Star Wars: The Old Republic, Knights of the Fallen Empire, was announced with an October release date. It will feature more "traditional BioWare story" and will be free for all Old Republic subscribers.