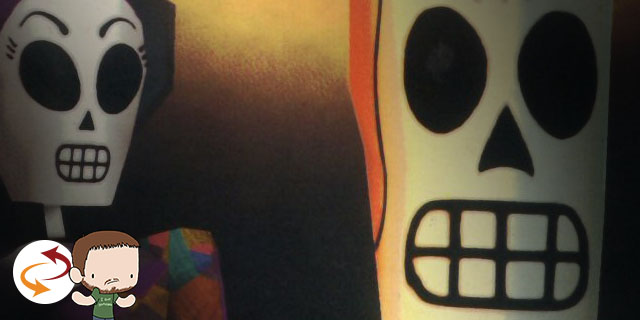 It's a column shake-up! Andrew Passafiume steps away from New Game+ for a week to explore his emotions in Serotonin.
I'm a sucker for good mystery novels, especially pulpy noir stories. I grew up reading Joan Lowery Nixon and eventually graduated to the big leagues: Raymond Chandler, James M. Cain and many others. This is why I found myself eagerly anticipating the release of Murdered: Soul Suspect. I wasn't optimistic about it, but it gave me the vibe of a cult classic in the making.
Playing through it made me realize why mysteries in games are even more satisfying than novels or films. Those stories are about the mystery, sure, but you are only a mere witness. Games, such as Murdered, make the act of solving these mysteries compelling in and of themselves. Sure, you want to know what's really going on, but being tasked with figuring it out on your own is what makes the mystery truly shine.