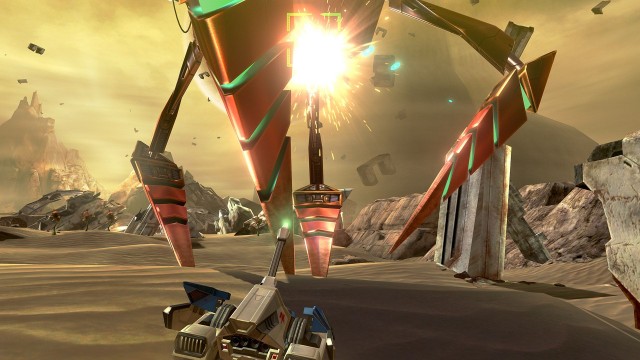 For the third year running, Nintendo skipped a traditional press conference in favor of its Nintendo Direct presentation, giving us the return of some legendary franchises and a few new details on already announced titles.
The event began with a demonstration of Star Fox Zero, the new Star Fox game which was officially unveiled at last year's E3. Zero is being co-developed by Platinum Games and will utilize the Gamepad's many functionalities, including the motion controls, to aim and shoot at your targets. No specific release date has been specified, but it is currently slated for a "Holiday 2015" release.
A new Legend of Zelda game for the 3DS, titled Tri Force Heroes, was announced. Like Four Swords Adventures before it, this is a cooperative-focused Zelda title which allows you to team up with two friends in order to solve puzzles and defeat bosses. The focus was on a variety of different costumes you can equip which will give you different abilities. We'll be seeing this game in stores later this year.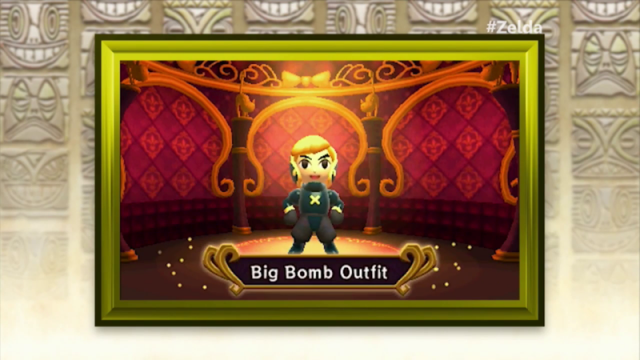 Two new Animal Crossing spin-offs were revealed. The first is Animal Crossing: Happy Home Designer, which focuses on designing homes in an Animal Crossing village. While decorating your home is a key part of the Animal Crossing experience, getting to do it without the restrictions you'd find in the main games. The other title, Animal Crossing: amiibo Festival, is a board game inspired by the likes of Mario Party and Fortune Street and requires the use of the newly revealed Animal Crossing amiibos to play. Both games will release later this year.
A crossover between the two big Mario RPG franchises, Paper Mario and Mario & Luigi, was announced. Mario & Luigi: Paper Jam will take aspects from both franchises and mix them together, although it seems to be more of a traditional Mario & Luigi game with some light Paper Mario touches. This new Mario RPG will be released next spring.
Other News and Events:
The Wii U version of Skylanders: SuperChargers will launch with game-specific amiibo based on classic Nintendo characters, such as Donkey Kong.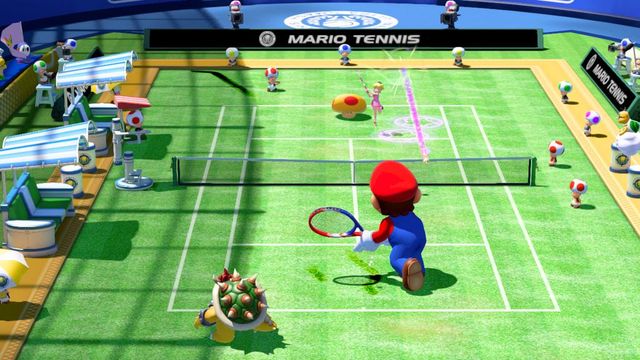 Mario Tennis: Ultra Smash was revealed for the Wii U, complete with power-ups such as the Mega Mushroom. It will be released later this year.
Metroid is coming back, but not in the way you might expect. Metroid Prime Federation Force for the 3DS is a multiplayer-focused Prime game which seems reminiscent of Metroid Prime: Hunters on the original DS.
Release dates were revealed for Super Mario Maker (September 11th), Yoshi's Woolly World (October 16th) and Xenoblade Chronicles X (December 4th).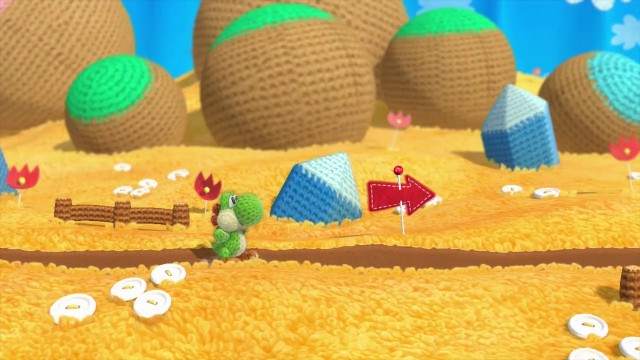 Hyrule Warriors for the 3DS was demoed, showing off the 3DS-specific features and new characters exclusive to the new version. No release date has been announced.
New trailers for both Fire Emblem Fates and Fire Emblem Shin Megami Tensei were shown, although little details were revealed about either title outside of a vague 2016 release date.