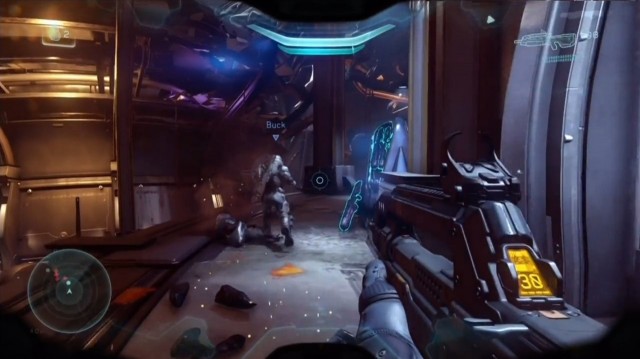 Microsoft took the stage at this year's E3 with a handful of new titles from their big franchises, a bunch of indie console-exclusives, a demonstration of their new Hololens technology and a few exciting surprises.
The show began with a lengthy demo of the single-player campaign for Halo 5: Guardians. The gameplay showed off squad commands, new weapons and the same large-scale levels you expect from Halo. Following the single-player demo, a new multiplayer mode, Warzone, was revealed. This 24-player competitive mode focused on integrating player versus player and enemy A.I. found in single-player.
Rare made a return in a big way with the announcement of a new, multiplayer-focused pirate title titled Sea of Thieves. The specifics of the game were kept vague, but it seemed to focus on having your own crew of friends and your own pirate ship. The trailer ended with a look at ship combat and open-ended exploration. The team also revealed Rare Replay, a 30 game collection of many of Rare's classic titles, including Perfect Dark, Battletoads and Viva Pinata. Rare Replay will be released August 4th.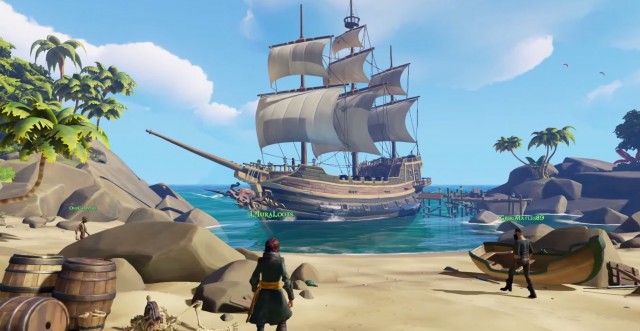 Microsoft showed off their upcoming Hololens with the reveal of a new version of Minecraft. The Hololens allows you to project your game using holograms on any wall and also gives you the ability to project your custom-built world on a table or other flat surfaces. This view gives the player a chance to view the world from a top-down perspective.
The biggest, although perhaps least surprising, reveal of the Microsoft press event was the brand new title in the Gears of War franchise titled Gears 4. The live gameplay demo showed off two new main characters and a collection of different enemies. Not much was shown, but it will be released "Holiday 2016." Also announced is the re-release of the original Gears of War on Xbox One and a beta for the multiplayer starting today.
Rise of the Tomb Raider was demoed for the first time, showing Lara climbing a dangerous snow-covered mountain and taking shelter from an oncoming avalanche. The gameplay is very reminiscent of 2013's Tomb Raider reboot, but the improved visuals and vastly different help set it apart from even the original Tomb Raider titles.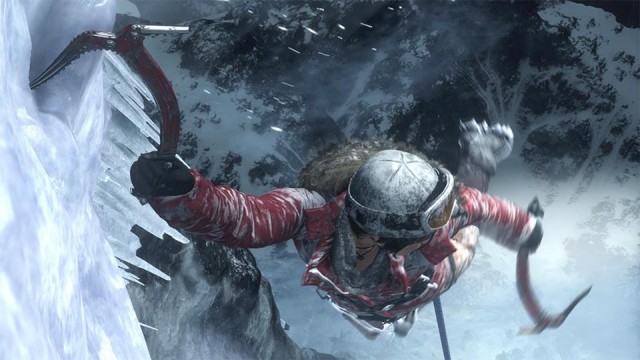 Recore, the new game from Keiji Inafune, was revealed with a CG trailer. It didn't show much, but it did feature a robot dog companion and the ability to gain new allies along the way. The trailer ended with a spring 2016 release window.
Ubisoft took the stage to show off a new trailer for Tom Clancy's The Division, complete with an Xbox One exclusive beta to be released in December 2015. On top of that, it was announced the two Rainbow Six Vegas titles would come free with the purchase of Rainbow Six Siege on Xbox One.
The biggest console-focused announcement was the reveal that all Xbox 360 games, including all downloaded and disc-based games, will be backwards compatible beginning this holiday. It would integrate with current Xbox One features, including live streaming, game DVR and screenshots.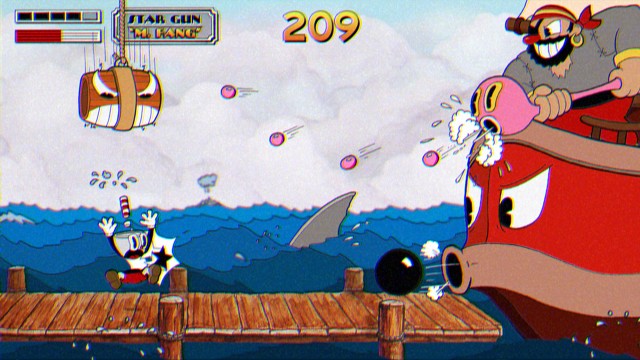 A handful of indie games were revealed to be console-exclusive on Xbox One. These included Tacoma, the new game from the creators of Gone Home, Ashen, a cooperative survival title,  Beyond Eyes, an adventure/platformer starring a blind girl attempting to survive the outside world and a brief glimpse at the new game from Dean Hall, the creator of DayZ, titled Ion.
Other News and Events:
The Xbox Game Preview program was also revealed, a Steam Early Access-inspired program which allows you to try out in-development games before they are released. It launches today with The Long Dark and Elite: Dangerous.
Gigantic, a new multiplayer title for both Xbox One and Windows 10, was revealed with a short gameplay trailer.
FROM Software's newest title, Dark Souls III, was officially revealed. Not much was shown beyond a CG trailer and an "early 2016" release window.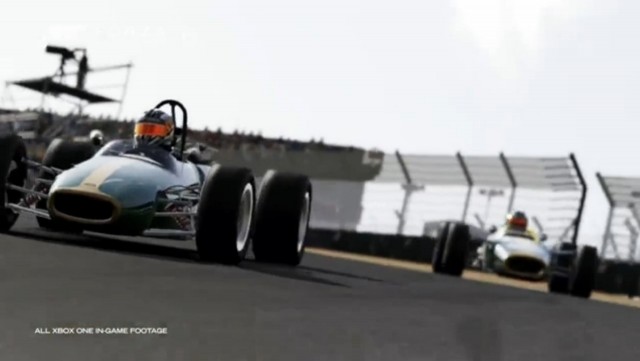 We caught a brief glimpse at Forza Motorsport 6, complete with an updated weather system and plenty of new cars and everything else you'd expect from a Forza game at this point.
Fallout 4 was demoed again, complete with a few new environments and weapons. It was also revealed that mods created on the PC would be available on the Xbox One for free.
Peter Moore took the stage to discuss EA Access, offering a free week of their Xbox One-exclusive service for all Xbox Live Gold members, and the announcement of Plants vs. Zombies: Garden Warfare 2.