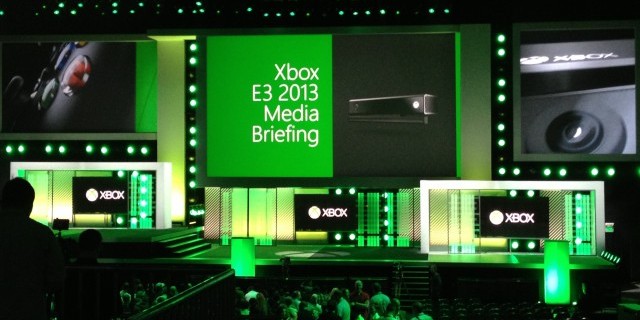 Microsoft's E3 2013 press event was, as promised, focused almost entirely on games. From console exclusives to a large line-up of third-party support, find out about everything Microsoft demonstrated at its media briefing.
Metal Gear Solid V: Microsoft's conference began with a demo of Metal Gear Solid V's open world. It showcased the exploration, real world weather changes, a day/night cycle, and dynamic hand to hand combat.
Ryse: Son of Rome: Originally revealed as an Xbox 360 title utilizing Kinect, Crytek's Xbox-exclusive Ryse: Son of Rome was shown off for Xbox One with a new trailer. The game was being played with an Xbox One controller, so it seems Kinect support is optional or has been cut out entirely.
Sunset Overdrive: Insomniac's Ted Price came on stage to introduce his company's new, open-world game called Sunset Overdrive. It's an Xbox One exclusive that utilizes the power of Microsoft's cloud to change the world in real-time. Not much else was revealed, but they ended the talk with a pre-rendered trailer.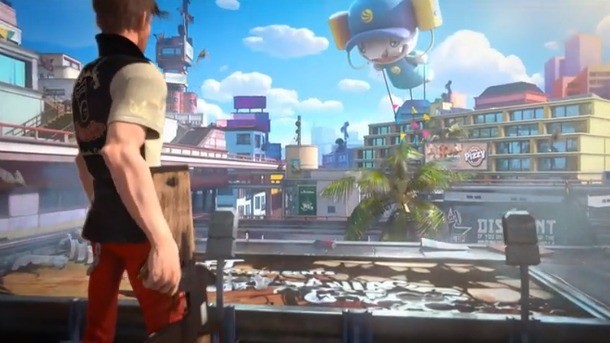 Forza Motorsport 5: A new feature called Drivatar, a cloud-based feature that races for you while you aren't playing the game. It's based on their profile and from data collected from the player's own experiences driving.
Quantum Break: Remedy's president Sam Lake came on stage to talk more about its new game, Quantum Break. The main protagonist has the ability to stop time during crime scenes or disasters in order to save people or solve mysteries. No further details were given about the live-action series that went along with it.
Project Spark: Project Spark is a new fantasy-inspired game that utilizes Microsoft's SmartGlass in order to create your own fantasy world. It seems inspired by LittleBigPlanet and will be out for Xbox One and PC (using Windows 8).
Dead Rising 3: Capcom's next game in the popular Dead Rising franchise is exclusive to Xbox One will feature a larger open-world sandbox with new weapons and vehicles to drive. The weapon crafting introduced in Dead Rising 2 is back and it uses SmartGlasses to call in extra supplies and other help against the zombie threat (such as an air strike).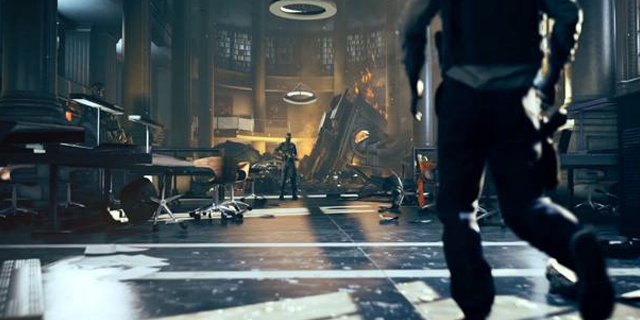 New Halo: A trailer for the next game Microsoft's Halo franchise was shown. While no official title was given, it's safe to assume it's going to be Halo 5.
Titanfall: The first game from Respawn, the team formed by ex-Infinity Ward developers, was demoed live. Titanfall was leaked late last week, but we saw the first gameplay of the first person shooter, including persistent competitive multiplayer with mech-based combat.
SmartGlass: A quick demo showcased how SmartGlass is built in natively with Xbox One. You can check your friends list, achievements, and even challenge friends to online games on the fly.
Twitch support: Microsoft partners with Twitch's streaming service to allow you stream your gameplay live. It uses the Xbox One's snap feature to automatically begin streaming what you're playing as you're playing it.
Xbox 360: A new, smaller Xbox 360 was revealed, alongside a promotion for Xbox Live Gold members. Starting in July, all Gold members will be getting downloadable versions of Assassin's Creed II and Halo 3 for free. Afterwards, World of Tanks: Xbox 360 Edition was rolled out with a reveal trailer.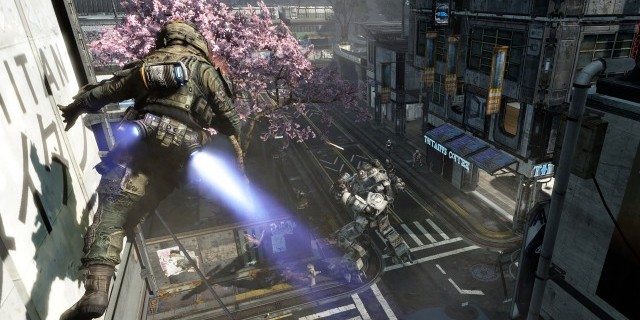 Summer of Arcade line-up: Before the press conference, Phil Spencer confirmed the return of their annual Summer of Arcade promotion. The games included in this year's promotion: Charlie Murder, Teenage Mutant Ninja Turtles: Out of the Shadows, Brothers: A Tale of Two Sons, and Flashback.
Other announced Xbox One games: Kinect Sports Rivals from Rare, a new version of Minecraft, D4, an episodic murder-mystery from Swery65, Crimson Dragon from the creator of the Panzer Dragoon series, and a new Killer Instinct co-developed by Double Helix.