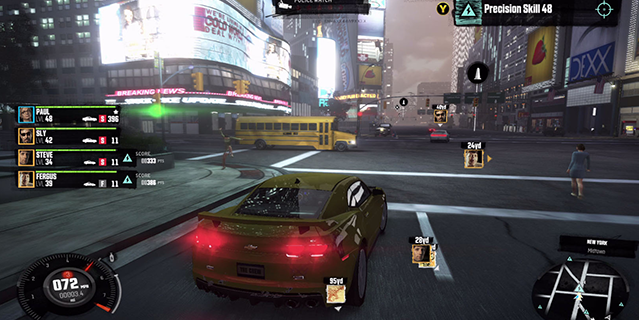 Following last year's huge reveal of Watch Dogs, Ubisoft continued presenting new IPs that focused heavily on persistently-connected online experiences.
The Crew: Ubisoft's first next-generation announcement was for The Crew, the new game from the creators of Driver: San Francisco. It's an open-world driving game with multiplayer hooks, complete with a persistent online world. You can create a crew with friends to complete every one of the game's missions in co-op, and you will also have complete customization over your vehicles.
Assassin's Creed IV: After a pre-rendered trailer, Ubisoft finally showed the first gameplay footage for Assassin's Creed IV: Black Flag. It briefly showed combat, free-running and climbing, as well as a short underwater sequence.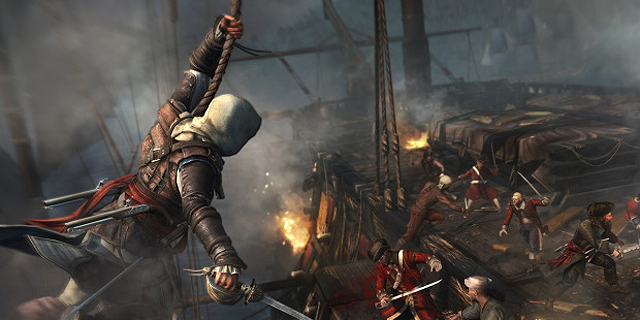 Trials: Two new games in the popular Trials series were announced. The first is Trials Fusion for Xbox One, Xbox 360, PlayStation 4 and PC, and second is Trials Frontier for mobile devices (iOS and Android, most likely).
The Division: Revealed at the end of Ubisoft's conference, Tom Clancy's The Division is a multiplayer-focused third-person shooter. Like Watch Dogs and The Crew, The Division seems focused on a persistent, multiplayer open world. Taking place after a devastating attack on New York City, you play as a survivor tasked with saving as many people as possible with a group of people. The gameplay demo ended with another section of survivors controlled by human players attacking the group.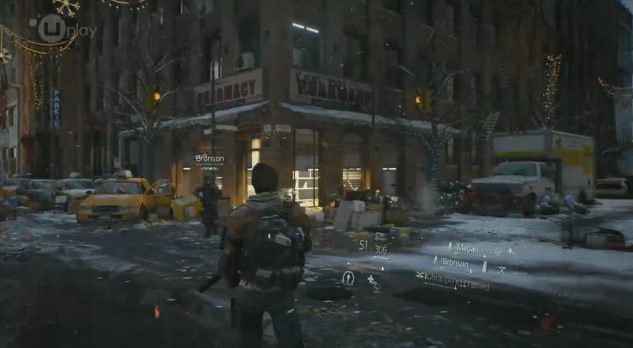 Other new announcements: Just Dance 2014, a new Raving Rabbids interactive TV series, Rocksmith 2014 (complete with Kinect support) and a new free-to-play co-op RPG called The Mighty Quest for Epic Loot were also shown at the event.