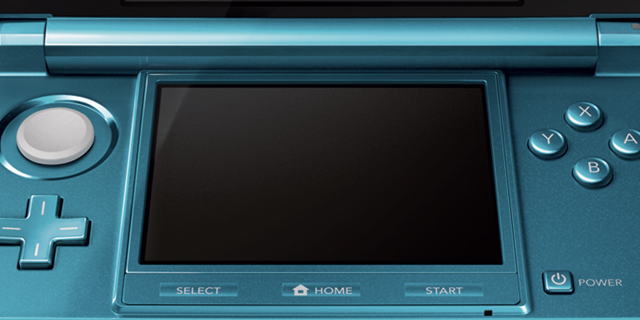 Nintendo dropped quite the bombshell on us early this morning, with a few accompanying announcements under the surface. The big news? Starting August 12, the 3DS' price drops from $249.99 to $169.99. That's not all, though, as they announced free games for early adopters, the fall lineup and some underlying plans.
First, for those who've already bought a system: As long as you connect to the eShop before August 12, you get enrolled in the Nintendo 3DS Ambassador program, which means free games. A few? No. More than that. 20.
On September 1, these people get access to ten NES games, including Super Mario Bros., Donkey Kong Jr., Balloon Fight, Ice Climber and The Legend of Zelda. Before the end of the year, they'll get ten GBA games, including Yoshi's Island, Mario Kart: Super Circuit, Metroid Fusion, WarioWare Inc: Mega Microgame$ and Mario vs. Donkey Kong. (The other five of each will be announced later.) The plan is to release the NES games before the end of the year to the general public, and the GBA games have that "no plans yet" clause that everything Nintendo has yet to set in stone gets, but we're guessing people will see them within a year or so.
So hey, everyone. The 3DS Virtual Console is getting NES and GBA games, which hadn't previously been announced.
Just be thinking about that.
The company also nailed down some fall release windows, and final names, for some of its games.
Super Mario 3D Land will land in November. Mario Kart 7 follows up in December, and Kid Icarus: Uprising gets that "Holiday" moniker that makes us wonder whether it will slip out before or after Christmas. A slight disappointment: no October game announced… yet, anyway.
So what do you think about Nintendo's new game plan?