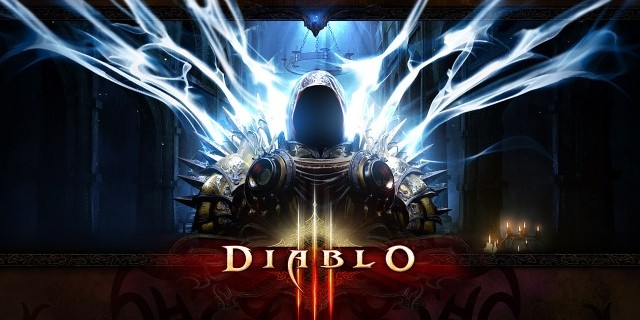 This week, we have the dating of an evil Blizzard product, an HD remake of an evil rail-shooter and a morally-ambiguous sequel to a 24-year-old game.
TOP STORY: Diablo III dated, finally
Blizzard has given a firm release date for their much-anticipated action-RPG. Diablo will finally return to America on May 15, just in time to stave off the customary mid-year game drought. When it releases, it will be lacking its player-vs.-player arena, though that will be added later via a patch. Just as with other Blizzard games, Diablo III will be playable on Mac as well as PC.
XBLA titles doubling up on gamerscore
Microsoft has decided that arcade games are worth more than they were previously. (As far as achievement points are concerned, that is.) Starting in April, all XBLA games can have 400 points from 30 achievements, up from 200 points and 12. While it will be optional at that time, starting in June, it will be mandatory for all new XBLA releases to use the higher totals.
Resident Evil: Chronicles HD arriving on PSN in June
The Umbrella Chronicles and The Darkside Chronicles, the Wii exclusive rail shooters set in the Resident Evil universe, have been remastered in HD and are scheduled for release on PSN in June. They've been modified to use the PS Move if desired as well. Those who don't want to get the collection will be able to purchase them individually at a later date, according to Capcom.
Wasteland 2 gets a Kickstart
Following in the footsteps of Double Fine, InXile, the copyright holders on the Wasteland franchise, went to the fans to get funding for a sequel to the post-apocalyptic RPG that started them all. True to form, gamers showed up in droves to support the project, with over 24,000 backers and nearly $1.3 million raised with 30 days left on the fundraiser. Wasteland was released in 1988, presenting players with tactical combat and morally ambiguous choices that influenced the story. Its spiritual successor, Fallout, has enjoyed a lot of success since its 2008 revival. InXile hopes to release the long-awaited followup by October 2013.