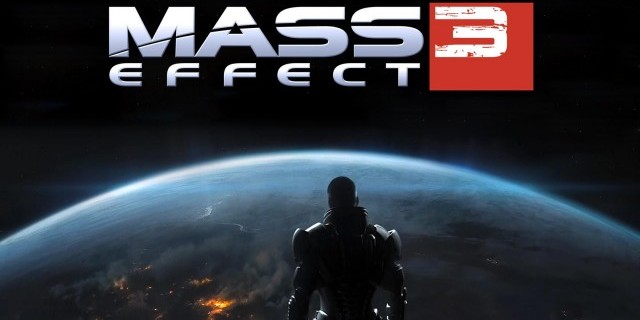 Here at Snackbar Games, we're as interested in news as anyone else, and this week we've got more news of the Mass Effect 3 demo.
TOP STORY: Mass Effect 3 demo will upgrade your Silver account
EA has already announced a plethora of bonuses for playing the Mass Effect 3 demo, mostly for those interested in the Kingdom of Amalur: Reckoning. However, this week they announced a new bonus that every Xbox Live member should be interested in, as anyone who downloads the demo will have their account upgraded to Gold status until March 6. We suppose this is to allow anyone who wants to the ability to fully play the multiplayer aspects of the demo.
Game of Thrones game delayed
A piece of news that will go under the radar for most people is that the next game based on Game of Thrones has been delayed from its nebulous 'early 2012' time frame to May 15. While some may consider this a problem, we at Snackbar can only breathe a sigh of relief. No matter how good or bad it ends up being, it would have been overlooked entirely during its original release window.
Rayman 3 HD heading to XBL and PSN
Thanks to the success of the critically acclaimed Rayman Origins, Ubisoft's limbless mascot is riding higher than he has in years. In an effort to capitalize on this, Ubisoft has lined up another game in the series. Rayman 3 will be released on XBL and PSN on March 21 with upgraded visuals and the standard trim, including achievements or trophies and online leaderboards.
Dragon's Dogma delayed, packing a demo
In another gaming delay, Dragon's Dogma has been delayed until May 22. Those looking forward to Capcom's new open world action game will have to wait just a bit longer. At the same time as the delay was announced though, Capcom revealed that purchasers will be given a code allowing them to download a demo for Resident Evil 6 when it releases in July on the Xbox 360 and September on the PlayStation 3.
PlayStation Network getting a facelift
On February 8th, Sony is going to be sending an update to PS3s and PS Vitas that is aimed at doing nothing other than rebranding PSN. As part of Sony's initiative to unite their online services under one banner, PSN is going to be called Sony Entertainment Network from now on. Nothing about it will actually change other than the name though.