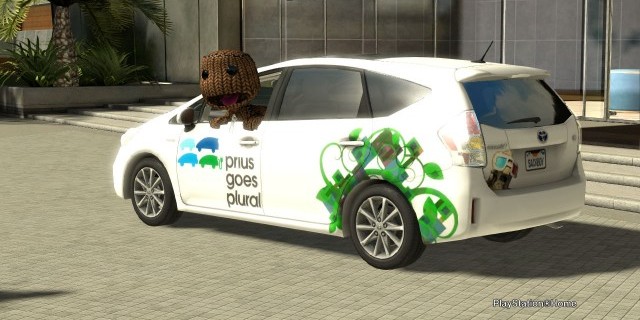 Here at Snackbar Games, we're as interested in news as anyone else, and this week we'll take a ride with Sackboy.
TOP STORY: Little Big Planet Karting announced
Unlike most Sony rumors, this one lasted very little time before Sony commented on it. It was confirmed on Friday via a tweet that a kart racing game featuring Sackboy will be a reality at some point in the not-too-distant future. Nothing else was said, not even what studio is working on it or the target systems. It's a fair assumption that it will be a PS3 and PS Vita title though, as PSP support is unlikely at this point.
Blizzard delays all its games
The most relevant game in this announcement is obviously Diablo III, since it is the only one with a set release window. Blizzard stated that it is now on target for an April-June release, rather than the vague 'early 2012' that it had been stuck with for the last few months. As for Heart of the Swarm and Mists of Pandaria, Blizzard didn't mention specific release windows for either, simply saying that they only expect to release one more game in 2012. Considering their track record, it is safe to assume that Mists of Pandaria will get the priority at this point.
No UMD Passport program in US
After the announcement of a digital conversion program in Japan for UMD owners to purchase a digital version that could be played on the PS Vita, it was widely hoped that it would eventually make its way across the Pacific in time for the Vita's launch here. Unfortunately for the UMD-owning masses of PSP owners in America, that won't happen. Sony finally announced that the UMD Passport program, which encompasses around 200 games in Japan, will not happen in the US. PSP owners aren't completely out of luck when it comes to backward compatibility though, as all digital versions of PSP games should be playable on the Vita, with a few exceptions.
Activision readying new Skylanders
In a move that surprises exactly no one, Activision revealed that a new Skylanders game, titled Skylanders Giants, is set to be released this holiday season. Skylanders Giants will feature 20 new 'giant' figurines to purchase and new gameplay, arenas and characters while still working with all existing figurines.
Double Fine Kickstarts a new adventure game
In a move that surprised many (though not us), Double Fine reached out to its fans this week, asking for funds to create a new point-and-click adventure game for release later this year. Hoping to break out of the rigid publisher-developer funding mold that defines the games industry, Tim Schafer is hoping that sites like Kickstarter can let developers make the games they want to make without the rigid deadlines and productivity requirements that are part and parcel of the standard contract with publishers. This desire was seized upon by gamers and surpassed all expectations. Double Fine set their budget goal at $400,000 in funding by March 13 with any extra to be directly funneled into improving the various production values of the game and adding more languages and platforms to the release. At the time of this writing, though, more than 1.6 million dollars have been promised by over 45,000 backers. Anyone who sends $15 or more gets a copy of the game on Steam when it releases, along with access to the beta. Higher level funding gets more perks such as posters, soundtracks and even tours of the Double Fine office or an original character named after you in the game.