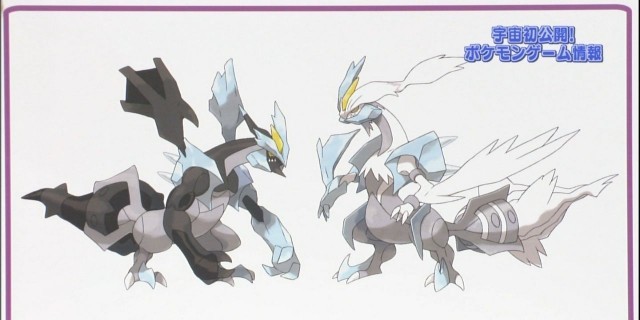 Here at Snackbar Games, we're as interested in news as anyone else, and this week we have a surprising new announcement from Game Freak.
TOP STORY: Pokemon White & Black 2 revealed
Nintendo made a big Pokemon announcement this weekend, revealing the first direct sequels in the Pokemon series: Pokemon Black & White 2. While this is a surprise by itself, the fact that they will be released only on the DS is probably a bigger surprise. The DS does have a much larger install base, but the popularity of the Pokemon franchise would have assured brisk sales of the 3DS upon release. No release window was given in the US, though it will be releasing this summer in Japan.
Killzone 3 multiplayer going free-to-play
This week, Sony announced that they were going to be separating Killzone 3's multiplayer component into a standalone product. If that wasn't good enough to make Killzone fans happy, it will also be free to download and play. There will be restrictions on the free portion though, as those who are playing free will be unable to advance past the rank of Sergeant 1st Class. Upon upgrading to the 'full' version for $15, you'll be given a 24=hour period of double experience, and the ability to create clans and custom games as well. This standalone version is set to release next week.
Mass Effect 3 getting launch-day DLC
A recent listing on the Xbox Live Marketplace gave away the existence of a DLC pack for Mass Effect 3 titled From Ashes. It will add a new party member, a few new missions, and alternate uniforms for the entire crew. It will be included for free in the Collector's Edition of the game, but will cost $10 for everyone else.
The Last Story being localized by XSEED
XSEED is responsible for localizing many games that otherwise would never see the light of day in the US. This week, Nintendo of America revealed that they were handing off  localization of The Last Story to XSEED, rather than trying to do so itself. It is set for release sometime this summer, potentially giving the Wii two of its best games in its last year before being replaced by the Wii U.