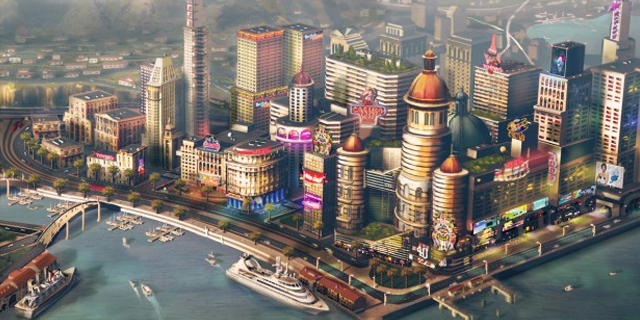 This week, we have the return of a long-absent PC series, a long-quiet PlayStation Move action game and the long-ridiculed concept of Transfarring.
TOP STORY: SimCity V revealed
SimCity will be returning to PCs finally in 2013 compliments of Maxis. During its GDC event this week, EA revealed that this entry would use an entirely new game engine called Glassbox. This engine will enable SimCity V to contain fully-3D cities for the first time, along with curved roads. The only real details about its gameplay state that there will be both a competitive and a cooperative online component to the game. We expect to hear more about it at E3 this year, but if it doesn't incorporate llamas in some way, it just won't be SimCity.
Sorcery arriving in May
Given up for dead as recently as TGS 2011, Sony has brought Sorcery back to the forefront of its PlayStation 3 lineup this year, thanks to a newly-announced release date of May 22. This title, once the centerpiece of Sony's 'hardcore' Move offerings, will use the Move to cast spells and solve puzzles.
Metal Gear Solid HD for Vita details revealed
Konami revealed that the Metal Gear Solid HD Collection will be releasing on the Vita sometime this summer and, as expected, it will feature "transfarring", a method for transferring your saved game between the PlayStation 3 and the Vita. Unfortunately for those holding out for it, the Collection will only contain Metal Gear Solid 2 and 3. Peace Walker is available as a digital PSP download on the PlayStation Store, so Konami decided not to include it in the package like it did with the other releases.
New Uncharted 3 game mode arriving next week
Naughty Dog revealed this week that the new survival mode for Uncharted 3, called Shade Survival, will be available for download on May 13. It's free for members of the Fortune Hunters Club, or $6 for everyone else. Shade Survival will be a co-op "horde" mode that will face players off against increasingly more difficult waves of Djinn enemies.