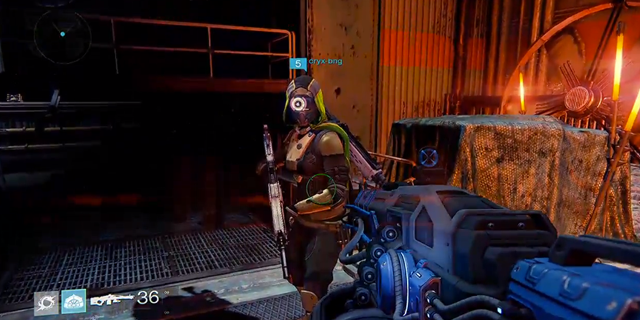 After Halo: Reach, Bungie walked away from the series that launched competitive shooters on consoles, signing a publishing agreement with Activision. Then it went completely silent for three years while working on an entirely new project: Destiny. Now that its silence has been broken, what have we learned?
What it is: Destiny is an open-world sci-fi shooter that takes place on a post-apocalyptic Earth. It features a connected single-player experience, which means that while you can play it by yourself, your friends can join in at any time. There are also public events, in which anyone can join in to fight a common boss-level enemy.
Why we're excited: While we're still unsure of the extent to which the game is connected and how much is truly single-player, we do know that there is a vast amount of customization possible, to your character and with your weapons. The integration of leveling and customization mechanics into a shooter, when done well, always improves it, especially where replay value is concerned. What little we've heard about the backdrop and history for this universe is intriguing, and makes us want to know more.
Graphically, it looks stunning already, and the claim that we could walk for miles in this world without loading screens, if true, would be unheard of in open-world gaming. The combat itself looks to combine Halo gunplay with some tech powers that wouldn't look out of place in Mass Effect.
What we're wondering: We need to know more about, well, everything. Bungie may have been working on Destiny for three years at this point, but we've still seen very little of it. Even the various gameplay walkthroughs we saw at E3 were heavily scripted set-pieces with very little variability between each showing.
Destiny looks nice so far, and we're eager to hear more. Expect the slow information roll-out to continue until it releases on PS4, XB1, 360 and PS3 in 2014.