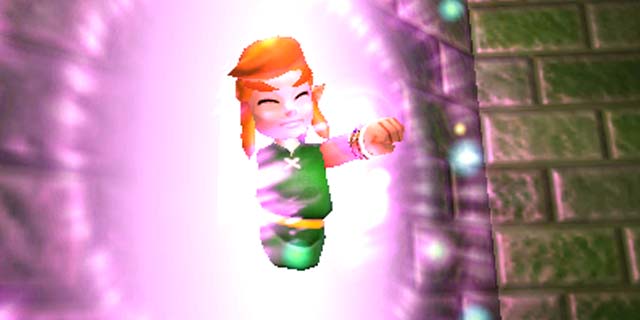 Nintendo has released a slew of new Legend of Zelda in the last 22 years, each with their own individual charm, but none of the games have returned to the world of A Link to the Past. Revisiting this era is a pleasant surprise, since it brings back all the familiar mechanics we grew to love, but gives Link a new ability to change how we perceive the typical dungeon puzzle.
What is it: A direct sequel to the Super Nintendo hit, this game returns Link to the familiar version of Hyrule that we haven't seen in years, and gives link the ability to become an artistic mural on the wall to traverse the environment in ways we haven't seen before. The game also gives it a fresh new coat of paint to evolve beyond the pixels we know and love, as well as adds a new alternative world called Lorule, playing a darker role in the game's events.
Why we're excited: It's the return of one of the most beloved Zelda games in the series! A new adventure in this world is welcomed by older fans, and introduces it to a slew of new and younger fans that might not have played the original. The new puzzle elements bring some new variety to the series, and definitely make you think outside of the box. Knowing when and how to switch between his mural and physical form are crucial to the advancing the story.
What we're wondering: While the game does bring back familiar gameplay elements, will the switching between the mural and physical form, as well as the new Dark World of Lorule, be enough to keep the formula fresh? We also wonder about the full extent of mural mode, since we've only seen it being used to traverse along the wall to reach new platforms.
The Legend of Zelda: A Link Between Worlds is slated for a November 22 release on 3DS, both at retail and in the Nintendo eShop.