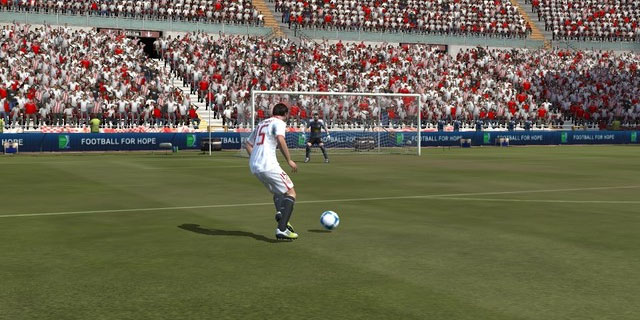 EA brought FIFA to the Vita at launch, and while it was a disappointing entry compared to console releases, it was by far the best handheld version and brought with it hope that future entries would match up with home versions. Sadly, FIFA 13 doesn't do anything except tarnish that hope.
FIFA 13 Vita doesn't add anything new to the gameplay, which means it is still the same as FIFA 11 was. While great at the time, all the slight improvements in every area since then have made it feel slightly clunky and mechanical. To fail to bring them into this release is a disappointment.
It also does not have any of the new modes from this year's console release, meaning the career mode, tournaments and friendly matches are all the single player content you'll get to experience. Just as with the first Vita offering, Ultimate Team and the online Football Club modes are absent. The only online gaming you'll be able to take part in are ranked and unranked friendly matches and Head to Head single seasons with friends.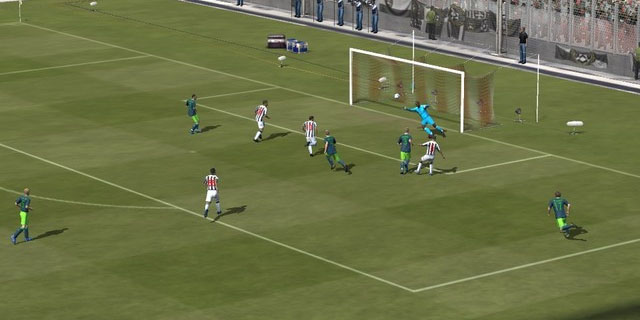 The Vita-specific touch controls are the same still, which is to say annoying and slow. You can use the rear touchpad to shoot, but it's less accurate and slower than using the buttons. Likewise, you can use the touchscreen to pass to a player, but it is slower than simply using buttons. Not to mention it's easy to accidentally trigger either set of touch controls, which can instantly ruin whatever offensive you were on.
Despite all of that, the Vita release of FIFA 13 isn't a bad game. It's still an enjoyable soccer game, and still the best portable soccer game. It's just that it really feels like simply a glorified roster and kit update, moreso than any other sports game I've played.
Pros: best portable soccer to be had
Cons: lack of online mode options, exact same gameplay and modes as the previous Vita FIFA game