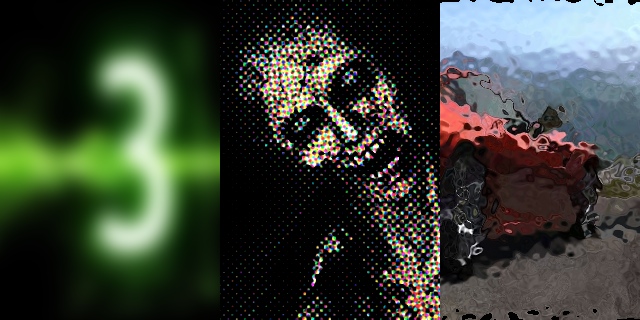 In this episode we discuss massive MW3 firefights, open world racing, and the zombie apocalypse.
Current standings:
Andrew
800
Gerry
378
Graham
888
Shawn
560
Modern Warfare 3 to offer 32-player firefights
Possibly the most anticipated title of the holidays this year, Modern Warfare 3 has more rumors swirling around it than usual at this point in a Call of Duty's life cycle. One of these is that it will offer the chance to play larger scale firefights than have ever been available before in Call of Duty. Will MW3 be the title to make 32-man firefights work on a console? Or will this turn out to be just another rumor borne of hope and desire?
Andrew
70%

32-player multiplayer matches have happened on consoles before, so I see no reason why Modern Warfare 3 couldn't allow it. The big question is whether or not that style of multiplayer is best suited to this franchise. Perhaps on certain maps and in certain modes it could work, but the style of gamplay never struck me as one that needed more than 16 players. That being said, I could still see it happening.

Gerry
10%

Maybe on the PC version, but 32 player matches for a game like Call of Duty wouldn't be recommended, since it'd make the already chaotic multiplayer even less controllable. It sounds more like a baseless rumor than something Raven Software would actually pursue.

Graham
64%

Look, we've largely hit a technical roadblock at this point in the console life cycle, so maybe it's about time to see a jump like this. Games like MAG have shown that large-number maps are possible, but it's hard to maintain the performance of a game like MW3.

Shawn
25%

I don't believe that a 32-man firefight in the style of Call of Duty would work very well. And, though Activision has a number of shortcomings, developing great, addictive, and balanced multiplayer shooters has never been one of them.
Resident Evil 6 to be unveiled at TGS 2011
Capcom has been extremely quiet about their plans for the next main entry in Resident Evil, preferring to focus instead on the upcoming spinoff, Operation Raccoon City. With TGS approaching, however, rumors are picking up once again that Resident Evil 6 will at least be teased at the show.
Andrew
50%

Resident Evil 6 has been all but confirmed at this point. We all know it is coming. But is TGS really the best place to unveil it? TGS hasn't exactly been relevant in the world of gaming for a couple of years now, with maybe a couple of important announcements each year as of late. I suppose Capcom would get a lot of attention if they decided to use TGS as the venue for an announcement this big. It's all up in the air right now.

Gerry
50%

A little split on this one since an RE6 announcement would take away what little wind Operation Raccoon City has. Though on the flip-side, it'd give actually give RE fans something to look forward to that isn't a port or a bastardization of the franchise.

Graham
36%

Should they? I wouldn't advise them to, what with a new console RE and a new 3DS title coming down the pipe. It just steps on their own toes. But companies get antsy, and it's possible they'd present Operation Raccoon City and RE6 in a similar fashion that Microsoft did with Halo Anniversary and Halo 4 at this year's E3. Also, Capcom has a recent history of not following common sense.

Shawn
25%

Capcom needs to do something to appease their fans after the PR shellacking they've gone through recently, but I don't think a Resident Evil 6 announcement this early is the way to go. Personally, I think announcing localizations of a number of their other franchises, along with some kind of bone thrown to Mega Man fans, is the way to go. But then again, any company who blames fans for the cancellation of a major game obviously isn't thinking clearly.
Microsoft working on open-world iteration of Forza
Burnout Paradise and Test Drive Unlimited 2 have shown racing enthusiasts that combining racing and the open-world genres isn't such a weird combination after all, and can in fact result in very good games. Now, a rumor is making the rounds that Microsoft wants to get into the open-world racing mix, with a spinoff entry in their critically acclaimed Forza series.
Andrew
20%

Another Forza game with Forza 4 not even out yet? I'm not sure Microsoft would want to risk that, even if the game is in its early stages at this point in time. I just find the idea of this a bit hard to believe, at least right now.

Gerry
30%

As long as the Forza team doesn't lose any more car deals, sure! If anything though, the thing Burnout and Test Drive had going for them was that they used original cars, so they could make them as wacky or different as they wanted, while a game based on real-life models would have to be tuned for realism as to how each model performs, which doesn't sound as fun for an arcade racer.

Graham
73%

Microsoft hasn't really tested the open-world racing waters, and lately the Forza series is the only one in its pocket. Tying it to the popular brand makes sense (unless they want to instead revive the Project Gotham moniker for this project, which I'd prefer). As Criterion seems to veer away from the Burnout Paradise model and other attempts never really caught on, there's probably a market for a game like this. Okay, yeah, I think I'd buy this.

Shawn
50%

My favorite two racing games of this generation were Burnout Paradise and Test Drive Unlimited 2, so this is definitely something I would love to see happen. Though, I don't know that it fits with the Forza theme. I tend to agree with Graham that Project Gotham Racing makes much more sense for a project like this. As for whether Microsoft is interested, well…I think that will depend on how the next few racing titles sell in general. I think it'll happen, but I'm just not sure which brand will be used.