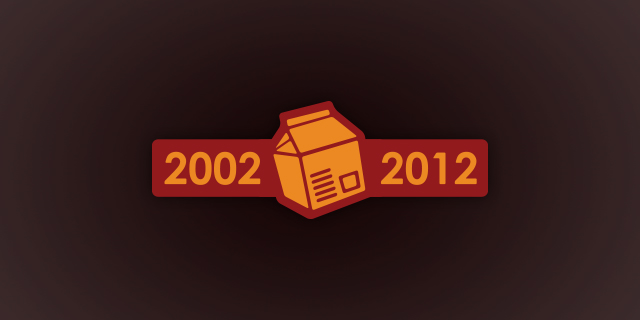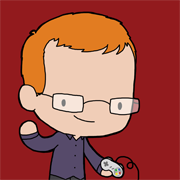 Ten years.
I've been lucky enough to be around for almost six of them, but even from the inside, it's an impressive number. The site was started by four guys in San Antonio before it was common to set out on your own like that, writing about games you love under a united banner with a common goal.
The media environment is way more fragmented these days, and we've certainly reconfigured ourselves a few times to find a place for us in the changing landscape. I hope we've been successful.
In many ways, though, that's not what matters.
We all volunteer our efforts around here, and we do it because we love it. We love playing games, sure, but more importantly we love writing about them, sharing our passion and insight and hopefully helping others to enjoy this hobby as much as we do. I know I'm most excited when I open writers' stories, because each comes from a place of admiration and respect for the medium. Some days I'll hear from a reader who feels the same way. Those are the best days. Even if I never heard from a single person, though, even in a vacuum: I'd still be doing this. I can't not.
I have to thank Chris Rasco for everything he does for the site. He mostly operates behind the scenes these days, so you readers don't get to see him much, but he's been keeping the site online and moving forward since, well, 2002. There's a reason these sites are usually run by huge teams of full-time talent: there's a lot to do. We have Chris, using his precious spare moments.
I couldn't keep this place going without Andrew Passafiume and Shawn Vermette, both of whom I'm sure could use a break. (Sorry, guys. Not happening.) Chris Ingersoll and Justin Last are two of the most reliable guys I've ever met, always coming through when I need them to. Eric Albuen and Jeff DeSolla make the site a much more comprehensive, well-rounded place, covering some things we couldn't otherwise. We've been joined this year by Henry Skey, Chris Dominowski, Erik Twice and Lucas White, and each of them brings such an energy and enthusiasm to their work. Our voices are stronger and clearer than ever, while avoiding the common pitfall of relying on vitriol and snark.
Over the next two weeks, we'll be celebrating what we think we do best: insightful pieces on various aspects of the game world. We're bringing back a few dormant features, talking with the founders about the early days and, oh yeah, bringing you some well-crafted reviews while we're at it. (Well, some of them are well-crafted. The rest of them were written by me. I hope you like those too.)
Mostly, though, we're going to keep at what has made this place our home for a decade. We don't plan on stopping. With your support, we'll never have to.
Thanks for everything.
– Graham
—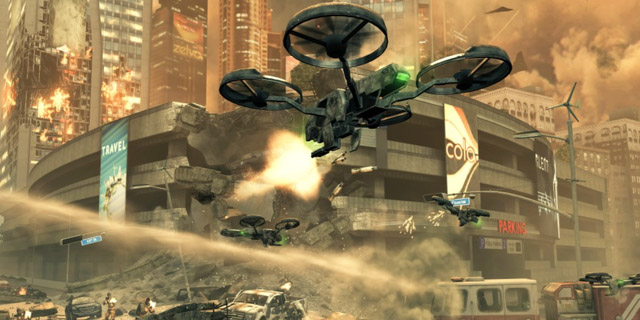 As part of our anniversary festivities, we're giving away a copy of Call of Duty: Black Ops II (360), and there are two ways to enter!
The rules are as always:
You must live in the U.S. or Canada. (Sorry, but overseas shipping is a killer.)
Make a comment on this post for one entry.
Retweet the contest link on Twitter for another entry.
Contest ends at noon Eastern on December 7.
We'll draw a random winner from all the entries on the 7th and post it here. Wondering how it is? Read our review. We'll also have a few more giveaways over the next two weeks from our @SBGCommunity Twitter account. Don't miss 'em!