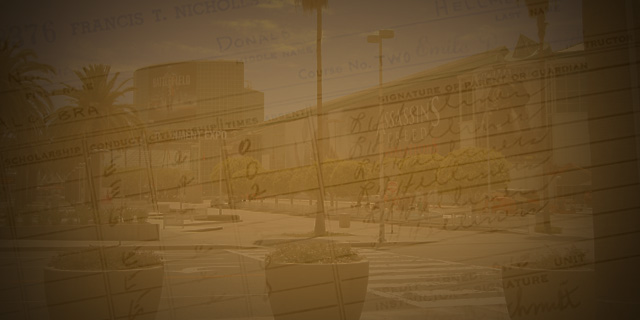 While the industry divides the year into quarters, we realize that there are really three parts to the year: the barren (maybe not this year?) early months, the gimmicky, convention-filled summer and the action-packed holiday season. This time, we look at the biggest disappointments of the middle months.
Andrew Passafiume: I think the biggest disappointment for me has been Capcom's handling of the Mega Man Legends 3 cancellation. The actual cancellation of the project itself is a bit of a letdown, but it was simply a PR nightmare for them. It's one thing to cancel a project that fans have been eagerly anticipating due to disappointing sales of the 3DS, it's another to outright blame the fans for the termination of the project. I still trust Capcom, but this entire fiasco didn't win them any new fans.
Shawn Vermette: 3DS game cancellations/delays. The 3DS is a nice piece of technology, and it has a lot of good-looking games being developed for it. So it really frustrates me when I hear news of yet another delay for a 3DS game that I've been anticipating. It's happened a few times now, and it seems completely counter-intuitive to me. The 3DS has not sold well thus far because of a lack of quality titles, so publishers are pulling back those titles until it sells better. It doesn't seem like logic that will work out for anyone involved, and it really makes me worried about the future of the 3DS.
Justin Last: Fruit Ninja Kinect. Fruit Ninja is available for a dollar on the iPhone. Paying an additional $9 for a less precise control scheme is ridiculous. Every Summer of Arcade seems to feature a lame duck, but at least in years past it's just been a game that should have spent a little more time in development instead of a game that never should have seen the light of day in the first place.
Graham Russell: I was honestly looking forward to the offerings on the 3DS' eShop. Then, you know, not much really happened there. The pricing structure is unfortunate, the selection is problematic and they just released a 3D version of Urban Champion. Yep.
Chris Ingersoll: The fact that game publishers have yet to figure out that good games can and will sell in the summer if they are released. You have an entire calendar, guys. Let's use more than three or four months of it, okay?

Bishop Tart: The new iteration of NCAA Football is always highly anticipated, and NCAA 12 was no different. HDR lighting, improved animations, updated modes, and more was supposed to make the new version the best ever. The game started out great, but the honeymoon feeling quickly went away. Grass looks great in replays, but is extremely blocky and swamp looking out of them. With buggy gameplay, inadequate AI and annoying problems that still have not been addressed, NCAA 12 disappointed a 10-year fan of the franchise.