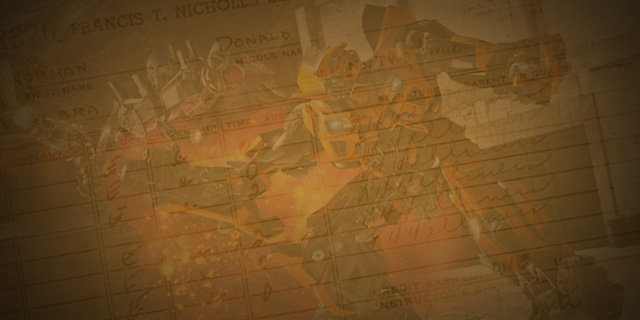 While the industry divides the year into quarters, we realize that there are really three parts to the year: the barren (maybe not this year?) early months, the gimmicky, convention-filled summer and the action-packed holiday season. This time, we look at the biggest surprises of May through August.
Justin Last: Transformers: Dark of the Moon. Movie tie-in games usually exhibit the bare minimum of effort, and rely on the success of the film to put games in people's hands. Transformers: Dark of the Moon certainly won't have been hurt by the success of the film, but it is an entertaining game in its own right. Adding a stage in between robot mode and vehicle mode improves the flow of the game, and playing as a different character in each stage creates a great variety of gameplay styles.
Shawn Vermette: The Vita's price point. I'm an extremely late adopter of the PSP and was very skeptical of the Vita when it was first announced. After getting to see it and play it at E3, however, I'm fully in the Vita camp. The big surprise is the price point the Vita will be launching at: a full $100 cheaper than many expected. The dual-surprise of the price and the Vita being an amazing piece of technology that is already loaded with announced games wins this category, hands-down.

Bishop Tart: Cars 2. Expectations were low for this game, mainly due to how bad the previous two games in the series were. It ended up being one of the best games I've played this year (so far). With Mario Kart-esque feel, fun gameplay and various game modes, Cars 2 is a game everyone will enjoy playing.
Chris Ingersoll: Captain America: Super Soldier for the Wii didn't completely suck. Yes, that is what this barren hellscape of a summer "release schedule" has reduced me to. I would have said the 3DS Ambassador thing, but I'm not one of them, so I don't really care.
Graham Russell: I had some hope for Earth Defense Force: Insect Armageddon, but the amount of fun I had with that game far outpaced my expectations. While I would have loved three-player local, as it is, it's still a blast Pick it up if you haven't, and hit me up for some online co-op.
Andrew Passafiume: The 3DS price drop is probably the biggest surprise for me. I wasn't expecting the 3DS to do as well as the DS, but I never thought we would see an $80 price drop only five months after its launch. It makes me wonder if it's the end for dedicated gaming handhelds, or if there will be a resurgence of support for them in due time.