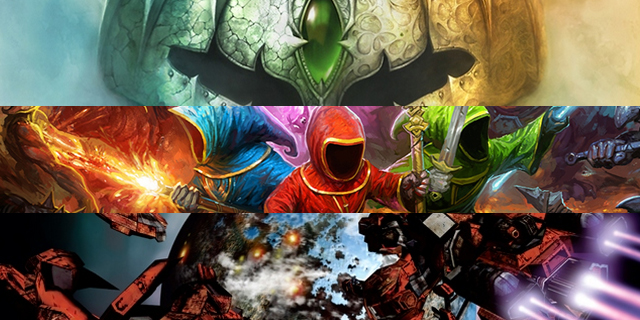 Paradox Interactive has been busy lately, working on a sequel to Sword of the Stars, a sequel (and a pseudosequel) to King Arthur and an updated Magicka with a player-vs.-player mode and more DLC. They also gave us some codes for the three original games to give away. How convenient!
Here's how we're doing this:
The prizes: Steam codes for Sword of the Stars: Complete Collection, King Arthur: The Role-Playing Wargame and Magicka.
To enter, comment on this post explaining which you think would be better: being a king, being in space or being magical. After the contest closes at noon Eastern on July 3, we'll pick our three favorites and give them codes for all three games.
Three times during the week, we'll be posting links to this contest on Twitter and Facebook. For each one, a code for one of the games will be given randomly to someone who follows us and retweets the link, and a code will be given randomly to someone who comments on the post on Facebook.
That's nine winners, people! What are you waiting for? Good luck and happy gaming!
EDIT: Winners! Congratulations to Josh, darth_careful and Galactic Emperor of Awesomeness and Cake. We're sending you your games now.