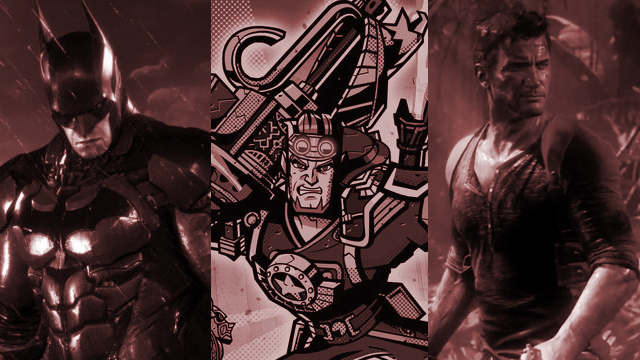 There's a lot to look forward to in the coming year! The Snackbar Games crew shares the titles we're most eagerly awaiting in 2015.
Batman: Arkham Knight
Rocksteady's Arkham games were amazing last generation. Batman manages to feel powerful and fragile at the same time, the marriage of action and stealth is a joy to play and I can't wait to see what Rocksteady can do with the increased power afforded them by modern hardware. Narratively, I get to see the end of a trilogy, and after remotely running the Batmobile into Bane in Arkham Asylum, I'm anxious to play with the upgraded model in Arkham Knight. – Justin Last
Monster Hunter 4 Ultimate
Wow, there are so many incredible games scheduled to release this year: Xenoblade Chronicles, Splatoon, the new Zelda… but I'd be lying if I said that anything other than Monster Hunter 4 Ultimate was my most anticipated. I put nearly 900 hours into MH3U over the last 20 months or so, and 4U impossibly looks to offer even more content. MH4U is going to seriously threaten to steal valuable play time from every other game released after it this year. And next year. – Chris Ingersoll
The Witcher 3: Wild Hunt
With a more refined combat system, an open world and the introduction of a new playable character, I have no doubt it will at least match The Witcher 2 as one of my favorite RPGs around. I'm even reading through the Witcher books currently in available in English to get an even better understand of this fantastic world. Yes, I have gone down the rabbit hole. No turning back now! – Andrew Passafiume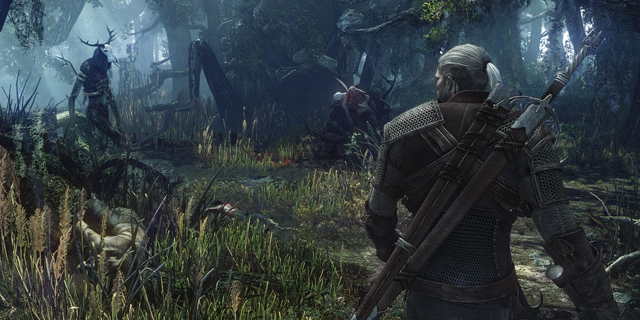 Code Name: S.T.E.A.M.
A new creation from the team behind Advance Wars and Fire Emblem would be enough to grab the attention of many, but an XCOM-style 3D strategy title seems both new for the developer and in its wheelhouse, making Code Name: S.T.E.A.M. intriguing indeed. It doesn't hurt that the premise — steampunk Lincoln's secret alien-fighting task force — is about as silly-cool as it gets. – Graham Russell
Xenoblade Chronicles X
I can't remember the last time I was this excited for a specific RPG. The visuals look amazing, the worlds seem incredible and if it retains the same sense of exploration and musical score as Xenoblade, it will easily earn a place in my top 10 for 2015. Can't wait! – Henry Skey
Uncharted 4: A Thief's End
The Uncharted games were some of my favorite from the last generation, and I can't wait to see what Naughty Dog is able to do with the increased power of the PlayStation 4. The early previews of the game look great, and the surprise addition of Troy Baker to the cast alongside Nolan North has me even more excited to see where the story goes. I find Uncharted's blend of action, puzzles and humor to hit all the right notes, and I always finish each game wanting more. – Ryan Dunn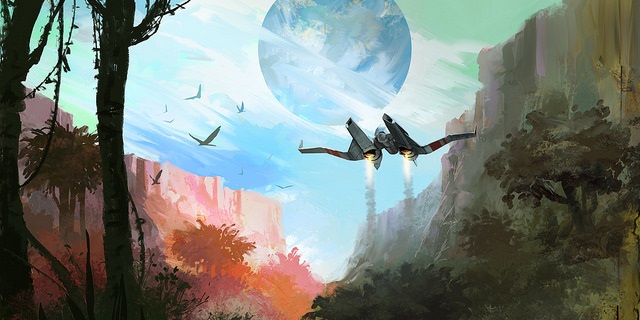 No Man's Sky
There are a lot of great games coming up, but the one I'm watching the closest is No Man's Sky. Many games have tried to expand their world easily with procedural generation, and I am very hopeful that No Man's Sky can do it and manage to keep it interesting, something so many games fail to accomplish. Journey used the blind exploration concept to great effect, and I am very hopeful that No Man's Sky can expand on that. – Jeff deSolla
Final Fantasy Type-0 HD
It's been a long four years since Final Fantasy Type-0 was first released for the PSP, and I'm legitimately excited to see what this game actually has in store. Also, will the HD version bring us more features that the PSP couldn't handle due to software limitations. Hopefully, the wait is worth it. – Eric Albuen
Shin Megami Tensei: Persona 5
While Atlus has gotten a significant amount of mileage out of the last main entry in the series by way of spinoffs, adaptations and a remake, we have not seen a new numbered entry in the series for over six years. However, Persona 5 is finally starting to materialize, and the JRPG faithful are looking forward to SMT reclaiming its place as one of the movers and shakers of the genre. – Chris Dominowski