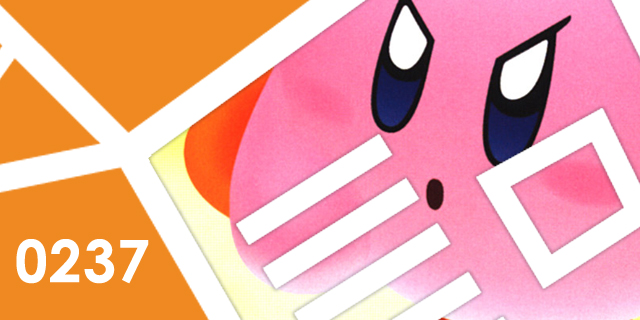 There were a lot of Angry Kirbies on the Internet this week! We try to buck that trend, with nuanced and reasonable discussions of the Wii U and its "launch window" games like Rayman Legends. Listen in as we corner the market on Canadian game podcast panelists and hold our weekly therapy sessions. We also talk about Mark of the Ninja, Big Picture Mode, Jet Set Radio HD, Obsidian's Kickstarter, Double Dragon Neon, FTL: Faster Than Light, Mutant Mudds, Inquisitor and more!
Check out the show here, check us out on iTunes or use the RSS feed in your favorite podcast aggregator. Let us know what you think, and send mail (angry or not) to podcast[at]snackbar-games.com.
Hosts: Jeff DeSolla, Chris Ingersoll, Andrew Passafiume, Graham Russell, Henry Skey, Shawn Vermette.
Music: Podcast theme by Tom Casper.