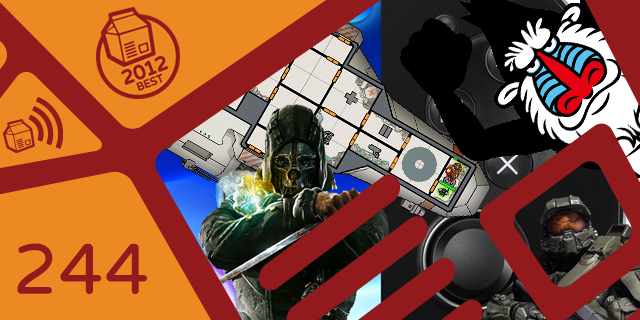 2012 was a busy year! We try to cover all of it in one episode, which turns out to be just as crazy as it sounds. Hear us go system-by-system, talking about the highs and lows of each. It was a year of transition all around.
Check out the show here, check us out on iTunes or use the RSS feed in your favorite podcast aggregator. Let us know what you think! Email podcast[at]snackbar-games.com.
Hosts: Jeff deSolla, Chris Dominowski, Chris Ingersoll, Andrew Passafiume, Graham Russell, Henry Skey, Shawn Vermette.
Music: Podcast theme by Tom Casper.