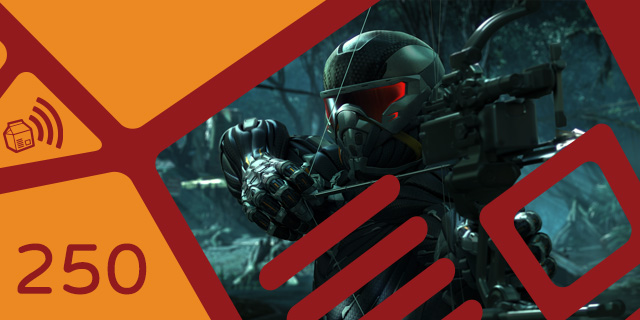 In this episode, the crew talks about the fate of digital game purchases in the coming generation. Will there be an easy way to preserve the games we have now? We also discuss Metal Gear Rising: Revengeance, Crysis 3, Runner2: Future Legend of Rhythm Alien, Phantom Breaker: Battle Grounds, Etrian Odyssey IV and the latest game news.
Check out the show here, check us out on iTunes or use the RSS feed in your favorite podcast aggregator. Let us know what you think! Email podcast[at]snackbar-games.com.
Hosts: Jeff deSolla, Andrew Passafiume, Graham Russell, Henry Skey, Shawn Vermette.
Music: Podcast theme by Tom Casper.