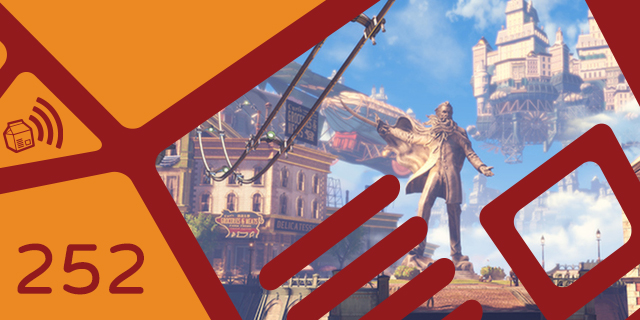 So much news! So many games! The crew talks about PAX East and GDC developments, CEO resignations and other acronyms. Andrew tells us about BioShock Infinite, Chris goes undercover in Lego City, Graham programs robots and fights with rhythm and Lucas makes his podcast debut to discuss Luigi's Mansion: Dark Moon.
Check out the show here, check us out on iTunes or use the RSS feed in your favorite podcast aggregator. Let us know what you think! Email podcast[at]snackbar-games.com.
Hosts: Chris Ingersoll, Andrew Passafiume, Graham Russell, Henry Skey, Lucas White.
Music: Podcast theme by Tom Casper.