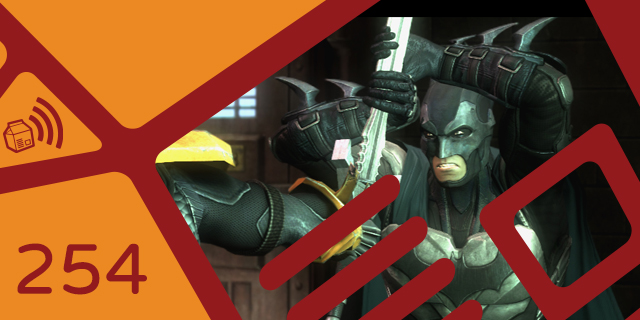 Let's talk about some standout comics! Andrew, Henry, Graham and Shawn are joined by Lucas to discuss their favorite (and otherwise notable) superhero games. Also: Pandora's Tower, Eador: Masters of the Broken World, Injustice: Gods Among Us, Black Rock Shooter, the wide world of Nintendo announcements and more!
Check out the show here, check us out on iTunes or use the RSS feed in your favorite podcast aggregator. Let us know what you think! Email podcast[at]snackbar-games.com.
Hosts: Andrew Passafiume, Graham Russell, Henry Skey, Shawn Vermette, Lucas White.
Music: Podcast theme by Tom Casper.