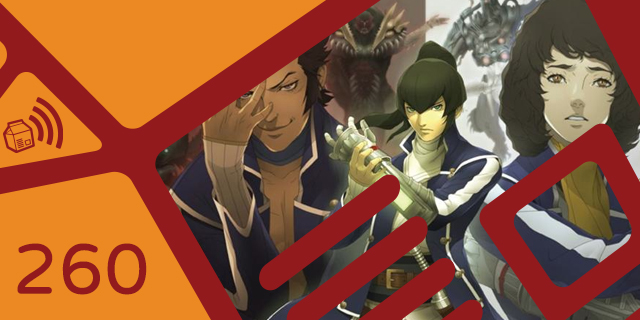 July's a slow month for most things, but there's big news and releases for those who love their games particularly Japanese! Jeff, Lucas, Shawn, Andrew and Graham talk about Shin Megami Tensei IV, Time and Eternity and announcements from Aksys, NIS America, Namco Bandai and more. Also: Civ V: Brave New World, NCAA Football 14 and our most-anticipated titles for the next six months.
Check out the show here, check us out on iTunes or use the RSS feed in your favorite podcast aggregator. Let us know what you think! Email podcast[at]snackbar-games.com.
Hosts: Jeff deSolla, Andrew Passafiume, Graham Russell, Shawn Vermette, Lucas White.
Music: Podcast theme by Tom Casper.