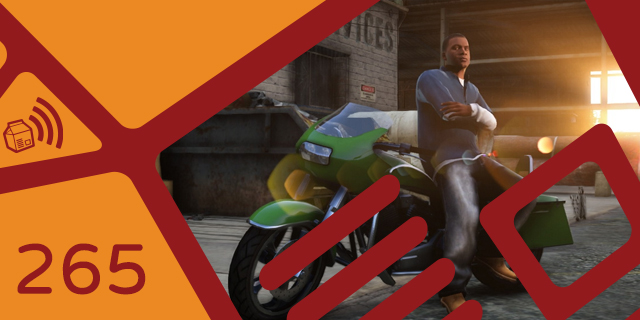 Coury Carlson joins Graham, Andrew, Chris and Chris to talk about Grand Theft Auto V, The Wonderful 101, Kingdom Hearts 1.5 HD Remix and Puppeteer. Plus: Vita TV, Sega buying Atlus and already-outdated Valve speculation!
Check out the show here, check us out on iTunes or use the RSS feed in your favorite podcast aggregator. Let us know what you think! Email podcast[at]snackbar-games.com.
Hosts: Coury Carlson, Chris Dominowski, Chris Ingersoll, Andrew Passafiume, Graham Russell.
Music: Podcast theme by Tom Casper.